Obab River
The Obab lionesses continued to visit the Uniab Delta on a regular basis during the past 10 months (see map) where they were observed patrolling the coastline and occasionally feeding on Cape fur seals. On two occasions they entered the Torra Conservancy and approached Driefontein, but no livestock losses were reported.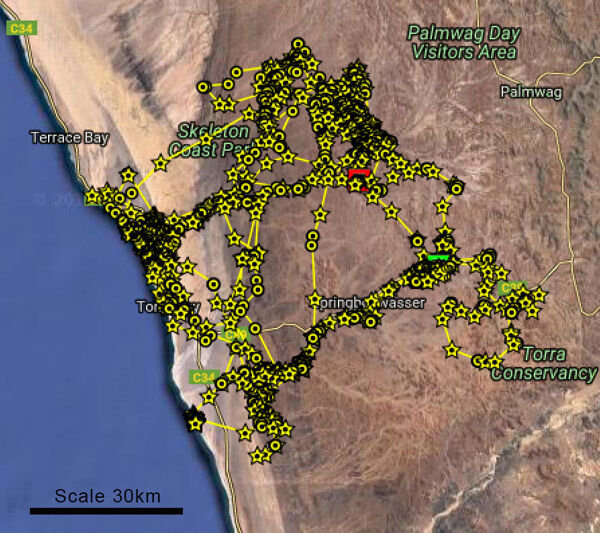 Obab lionesses visit Springbok River
After they spent nearly two weeks at the Uniab Delta, the Obab lionesses moved to the Springbok River where they visited Zink spring. They came close to reaching Driefontein, but fortunately, they changed direction and moved past Wereldsend. The Obab lionesses were located in the Koigab Hills, northeast of Springbokwasser. They are all in good condition. The software on the Logger radio collar fitted to one of the lioness was updated in order to communicate with the Early-warning loggers.