Floodplain Pride
Monday 26 December 2022
Floodplain Pride
The two Orphan lionesses brought their two small cubs to the coast for the second time. They spent several hours on the beach, but by early morning as vehicle traffic increased, the lionesses dragged the seal carcass across the main road, over a large ridge, and out of view. After the lions consumed the seal carcass and vacated the area, biological samples were collected from the seal remains.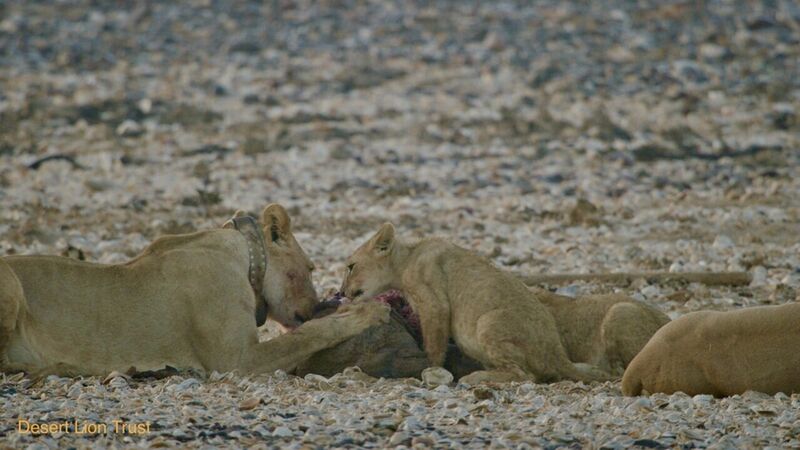 Xpl-106 "Alpha" and her two cubs feeding on the seal on the pebble beach.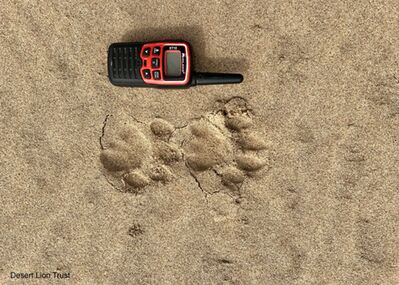 Footprints of a cub on the beach sand.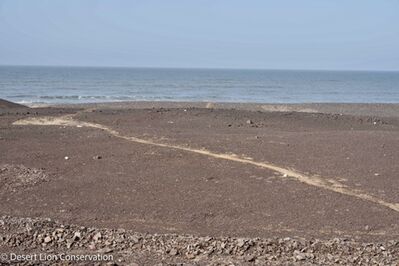 ​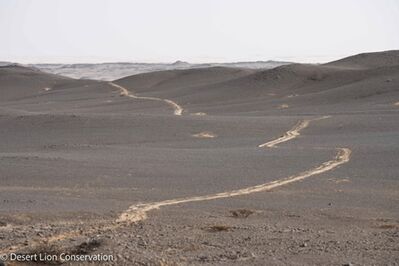 Drag marks left by the lioness moving the seal from the beach over a ridge and out of view.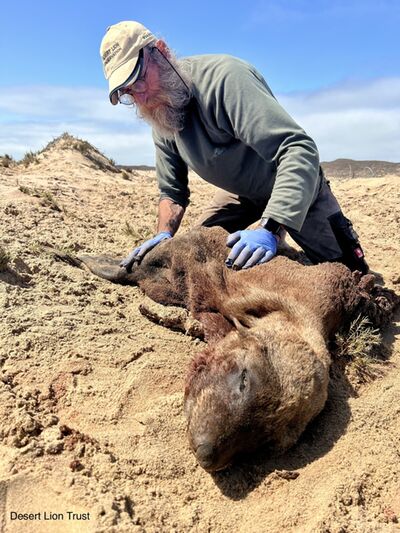 Collecting biological samples from the seal carcass. 

Seal breeding season
The Cape fur seals are currently breeding and hundreds of pups are born every day. The abundance of food are attracting many scavengers, like black-backed jackals, brown hyaenas and vultures.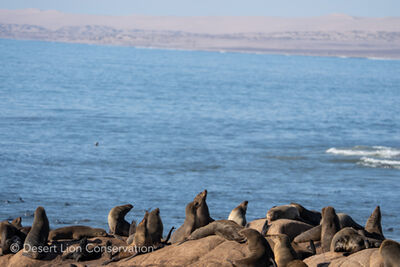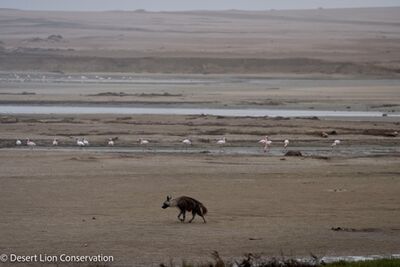 Cape fur seal colony at Mowe Bay.                                 Brown hyaena searching for stray seal pups
 
Early rains
Following the full moon there was a large build-up of clouds and rainfall along the coastline. Mowe Bay received 2-3mm, but a downpour of as much as 10mm were estimated further south. This supplemented the late rains of 2022, where large pools of water are still trapped in the dunes, and the sorghum grasses that attract flocks of Egyptian geese.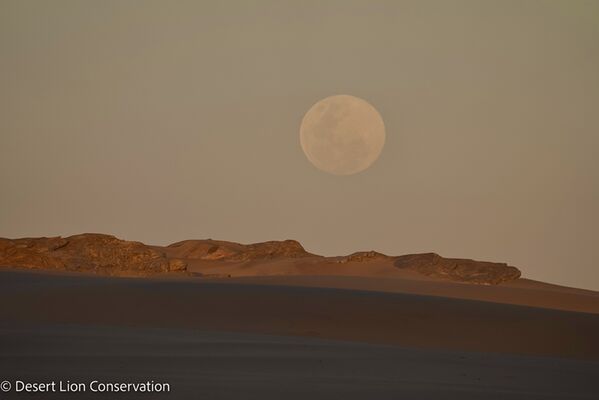 Full moon rising over the Hoanib Floodplain.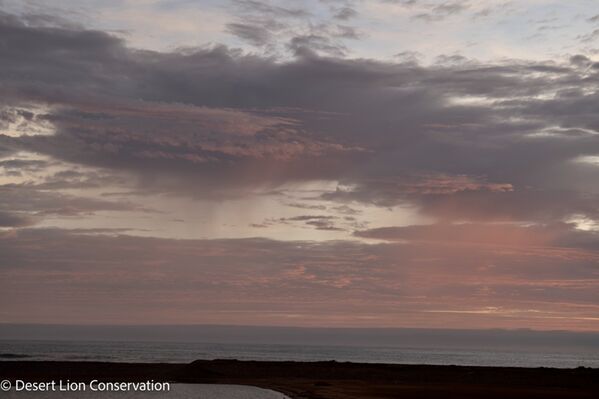 Cloud build-up and sheets of light rain at the mouth of the Hoanib river. 
Sunset at Mowe Bay.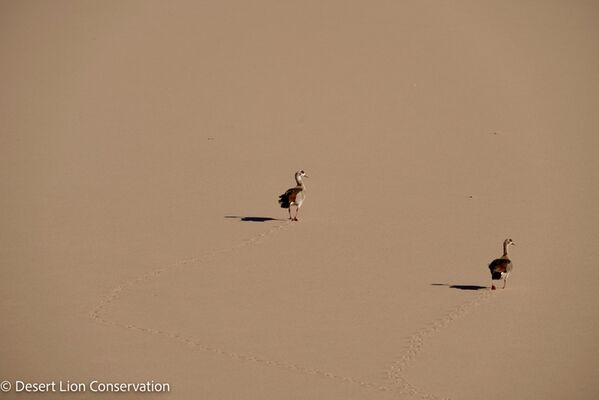 Egyptian geese feeding on sorghum grasses amongst the dunes.
​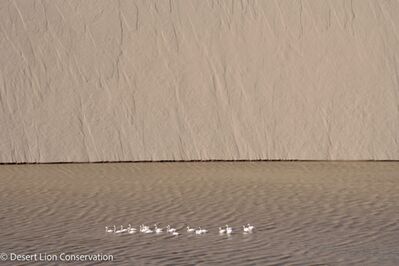 Large pools of floodwaters trapped between the dunes.