Lioness at Torra Bay
Monday 26 December 2022
Monitoring the movements of lioness Xpl-108 in the seasonal Torra Bay angling area
The Obab lioness Xpl-108 arrived at the coast on 18 Dec 2022. After killing a large Cape fur seal during the early morning hours of 19 Dec 2022, she proceeded to drag the carcass for a total distance of 4.1km. Across a large salt pan and then to the very top of the white granite ridges close to the main road (see map & images below). There she lay for three days eating her carcass in peace and watching every movement of the angling parties on the beaches.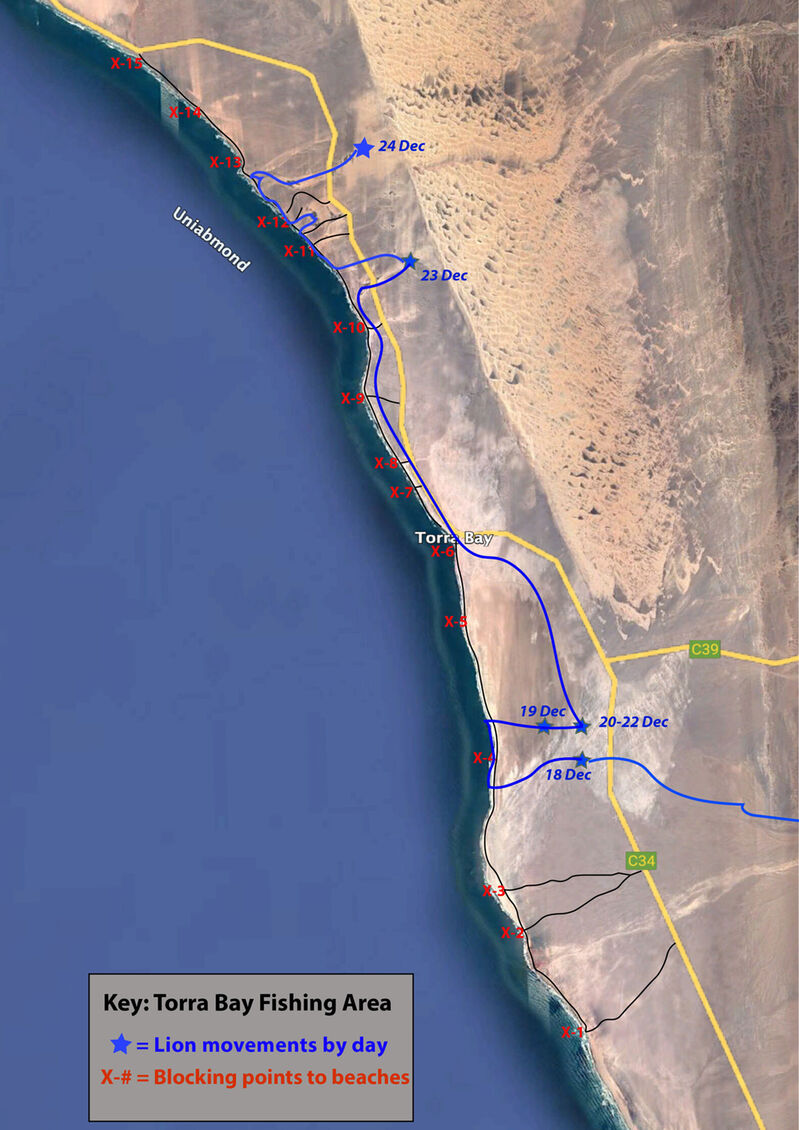 Updated map indicating the daily movements of the lioness Xpl-108.
Lioness drag seal carcass 4.1km from the beach to a safe vantage point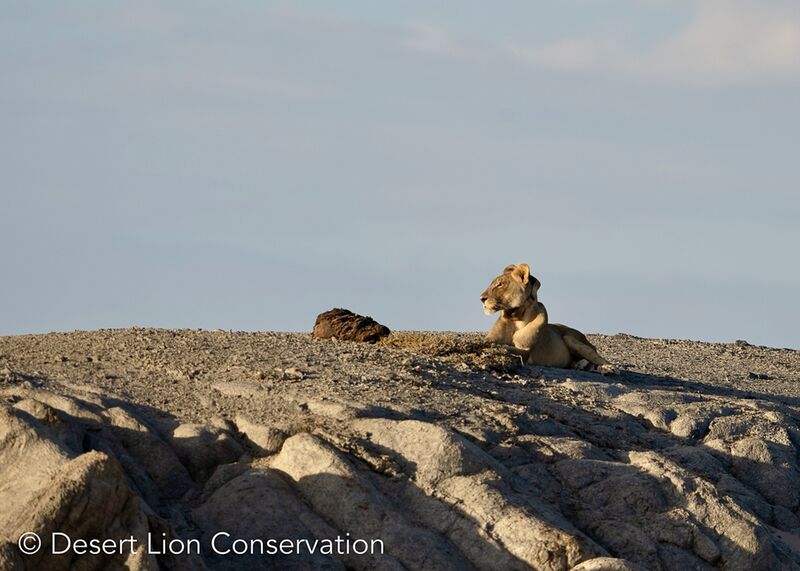 Guarding her seal carcass and watching anglers on the distant beaches.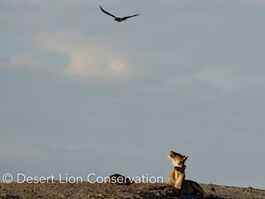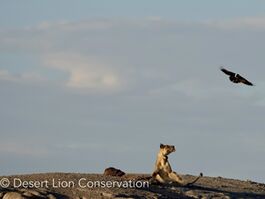 ​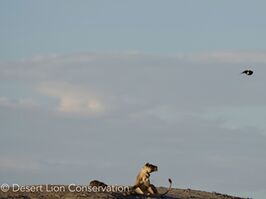 ​
Pied crows harassing the lioness. 
During the late afternoon on the 22nd of Dec 2022, the lioness moved down from the granite hills and started heading for the coastline in the direction of Torra Bay. At 03h30 on 23 Dec 2022 the research vehicle followed her as she moved past a slumbering Torra Bay camp site and continued along the main road for some distance before turning to the coast. She did not find any seals on the beaches and turn inland to drink water at one of the springs. Thereafter she continued inland and rested between the main road and the dunes for the day.
Lioness moves down from her safe vantage point towards the salt pan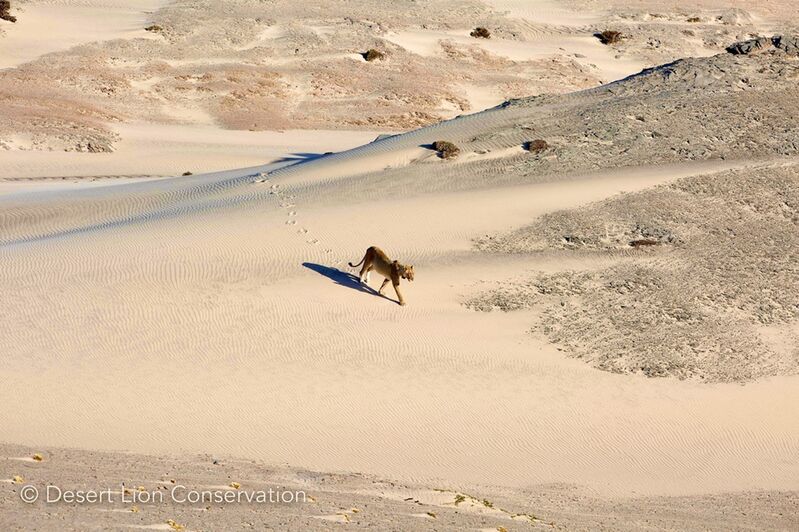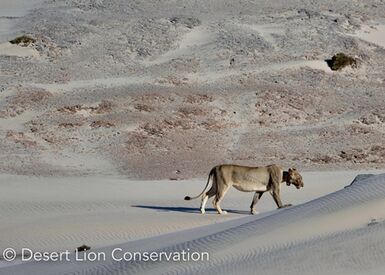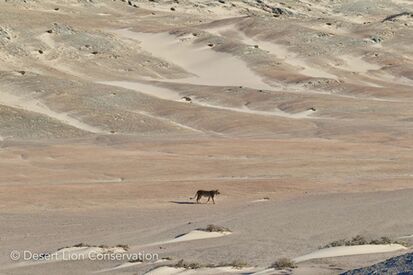 Lioness moves over spectacular scenery typical of the Skeleton Coast. 
Lioness Xpl-108 crossing the main road, drinks water at a spring and continues inland 
At 01h00 on 24 Dec 2022 the lioness Xpl-108 started moving again. She explored the coastline and the reed-beds around the mouth of the Uniab river, before crossing the main road again. The rest of 24 Dec 2022 she rested between reeds east of the main road.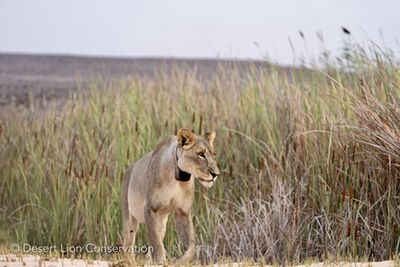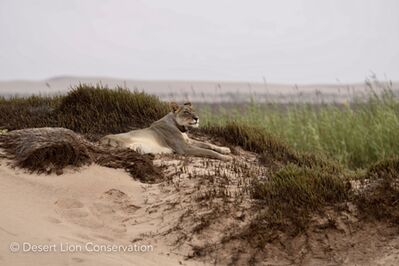 ​
Xpl-108 explores the springs and reed-beds of the Uniab Delta.