Torra Bay & Coastal lions Updates - 8 jan 2023
Sunday 8 January 2023
Monitoring the movements of lioness Xpl-108 in the seasonal Torra Bay angling area

7 January 2023  – Map 8/1/23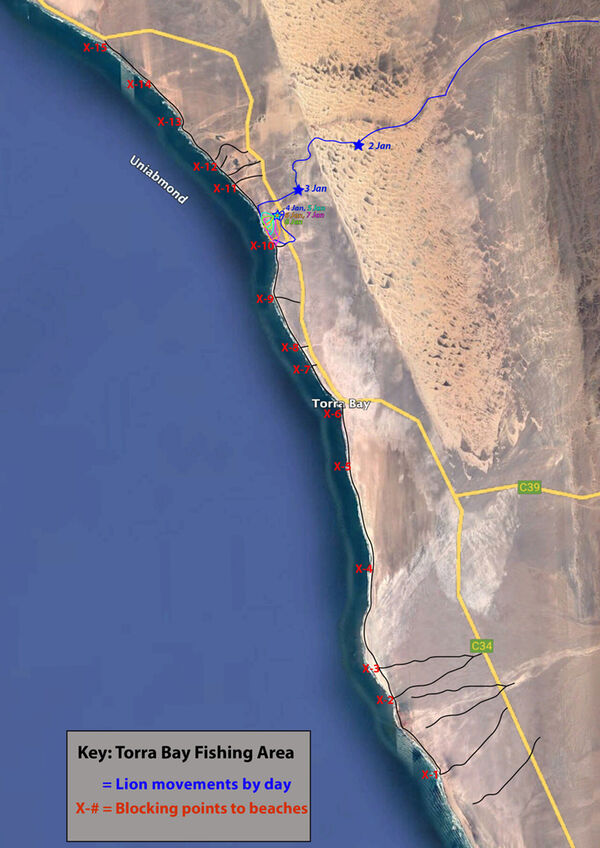 After spending another day in the reed-bed west of the main road, the lioness repeated her pattern by emerging from the reeds after dark and heading for the beach. She got another juvenile seal in roughly the same area and carried the carcass back to the safety of the vegetation around the spring. At sunrise a female springbok approached the spring and the lioness attempted to hunt the springbok, but to no avail. For the rest of the day she was barely visible amongst the reeds.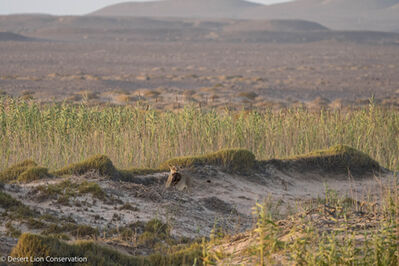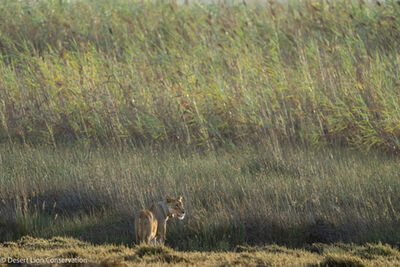 Lioness feeding on a young seal carcass in the reed-bed       Lioness just before disappearing into the reeds.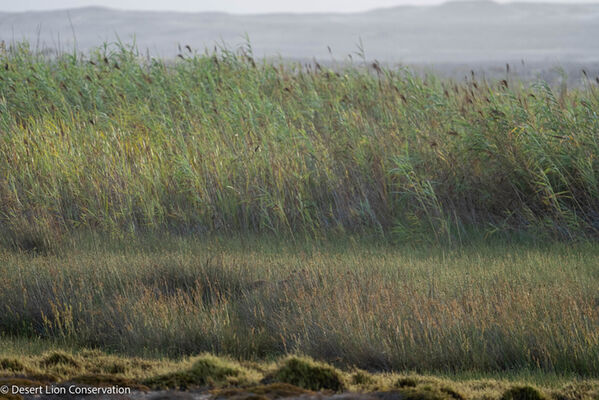 Can you spot the lion in the reeds? .........click here to see where see is
Lioness moves into the reeds to rest for the day.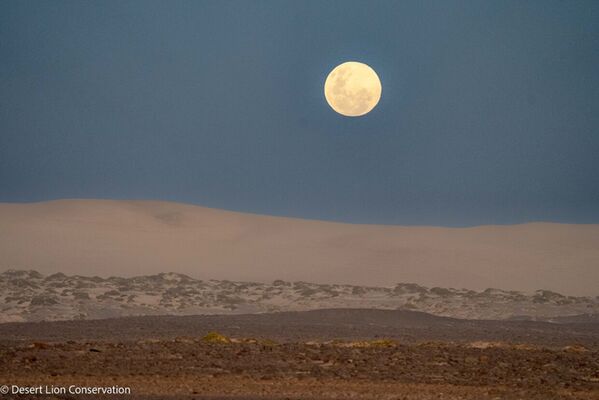 Moon rising over the Uniab dunes.
Lioness attempts to hunt a springbok approaching the spring at sunrise.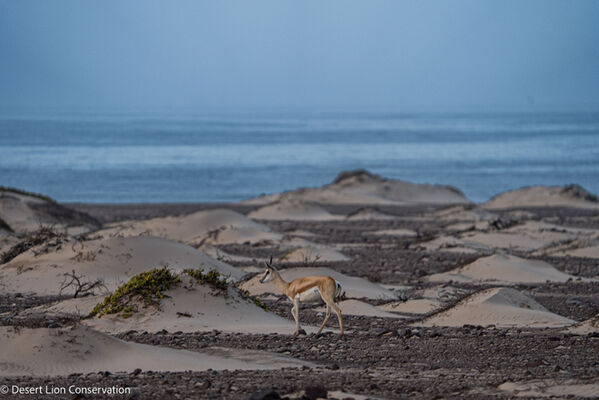 Springbok walking along the edge of the Atlantic Ocean
Sunset over the Atlantic. 

8 January 2023  – Map 8/1/23
The lioness Xpl-108 continued her somewhat unusual routine of resting in the reeds at the spring during the day and going out at night. Sometimes she lay for hours on the bank of the steep drop-off to the beach, staring at the ocean. The availability of young seals on the beach opposite the spring is quite unusual. During the night and at sunrise the lioness roared several times, presumably calling for her sisters.
Lioness resting during the night on the edge of the bank overlooking the ocean.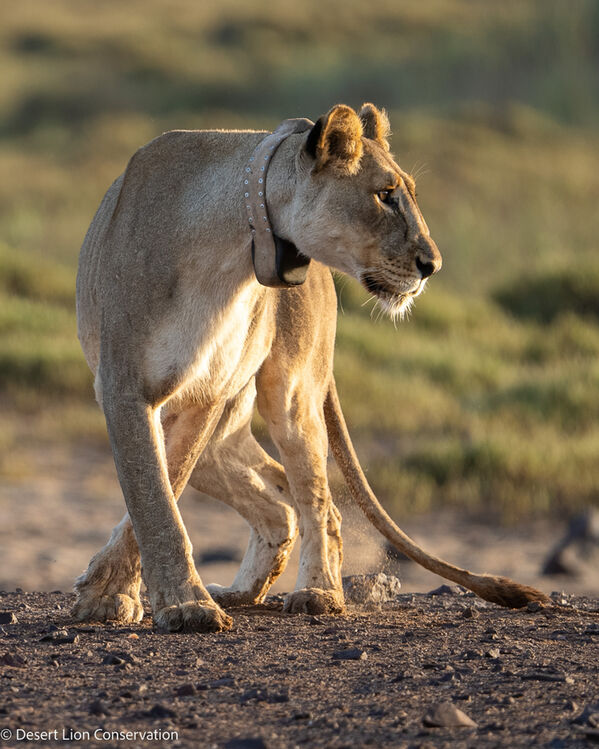 Xpl-108 at sunrise
Coastal lioness Xpl-108 calling for her sisters at sunrise.
Lioness Xpl-108 moving closer to the sea before resting on the edge of the reed-bank for the day.