Torra Bay & Coastal lions Updates (12-14 Jan 23)
Wednesday 18 January 2023
Monitoring the movements of lioness Xpl-108 in the seasonal Torra Bay angling area
12 January 2023
Xpl-108 spent the entire day and night at Raleigh spring. She only emerged and rested on the northern edge after sunset and during the night. During the daytime, however, she was lying and standing on a hummock inside the reed-bed to get the benefit of the fresh breeze to cool her down. A number of tourists were fortunate to spot the lioness as they drove past.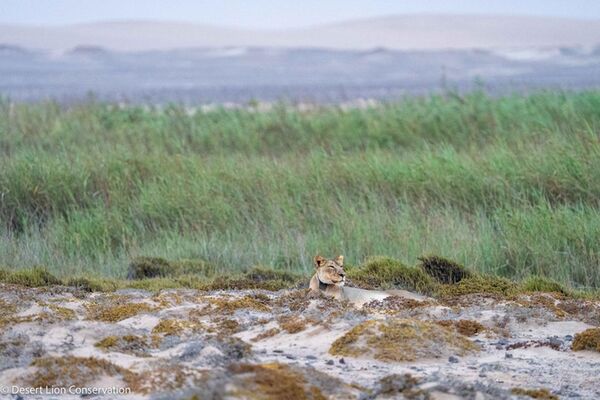 Xpl-108 resting outside the reeds after sunset.
Lioness Xpl-108 was spotted by visitors whilst standing on a hummock in the reeds at Raleigh spring. 

13 January 2023 
After spending nearly 40 hours at Raleigh spring, the lioness Xpl-108 moved eastwards towards the dunes. At sunrise she spotted a herd of gemsbok and embarked on a four-hour long hunt that unfortunately ended in failure. She spent the rest of the day between the hummocks on the gravel plains.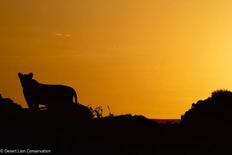 ​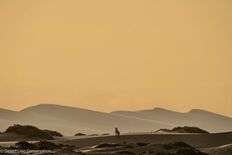 ​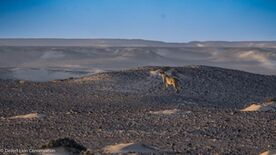 Xpl-108 moving towards the dunes and hunting at sunrise. 
Lioness Xpl-108 hunting a herd of gemsbok at sunrise near the dune-belt. 

14 January 2023  – Map 13/1/23


During the night Xpl-108 returned to Raleigh spring for a brief visit before heading eastwards again across the gravel plains. She rested amongst the sedges at a small spring.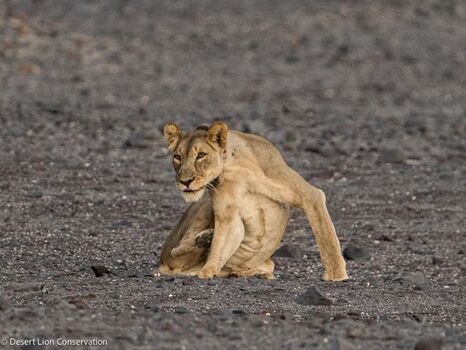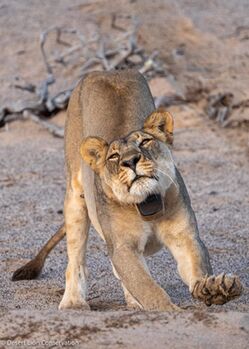 ​
Xpl-108 on the gravel plains close to the dunes. 

Illegal fishing
Despite the generally good behaviour observed by the Torra Bay visitors, there were a few that misused the privilege of visiting and fishing at Torra Bay inside the Skeleton Coast National Park. Three sets of vehicles were observed fishing 22km south of the Hoanib River - approximately 65km north of the legal fishing area of Torra Bay. The Ministry of Environment, Tourism and Forestry were informed.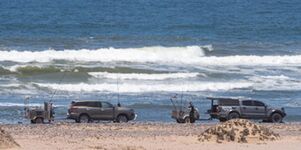 ​ ​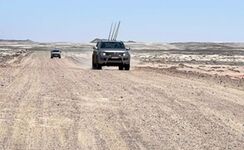 ​
Illegal visits and fishing south of the Hoanib River.