New Research Vehicle – Service, Weighing & Improvements
Wednesday 19 April 2023

The new research vehicle, named "Joey", spent three weeks in Windhoek for its first major service. Brian Kibble of Safari Engineering  and Ultimate Safaris continued their exceptional work on the vehicle and attended to several improvements and repairs. See example of modification design sketch and end result.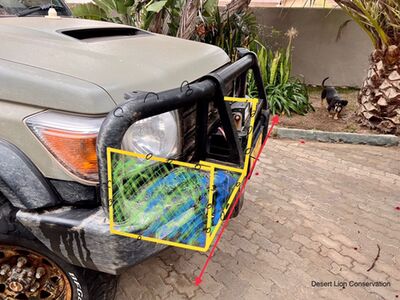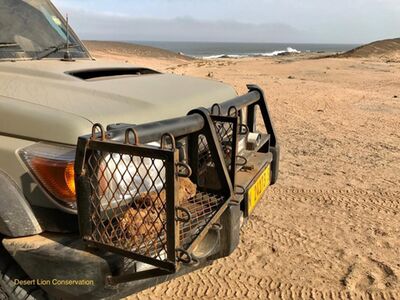 Sketch of basket to carry biological samples on front bumper & final product
When the vehicle returned to Swakopmund it was weighed with the help of Detlef Klein from The Salt Company. The weigh-station at the Salt Company is an impressive structure that uses an old mechanical double-beam balance scale, accurate to within 20 kg. The base weight of the vehicle was 2660 kg. The permanently mounted modifications (such as the 250 litre diesel capacity, the rear door / spare wheels winch-contraption, the 3 KW solar power system & the sound play-back system, etc) added 860 kg. The removable Items (such as cameras, computers, WiFi network and server, a whole range of research equipment, water, food, bedding and clothing) added an additional 440 kg. Bringing the total mass of the vehicle, fully loaded and ready for approximately four weeks of uninterrupted fieldwork, to 3960 kg.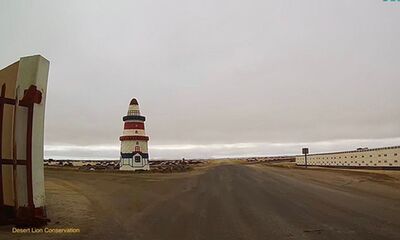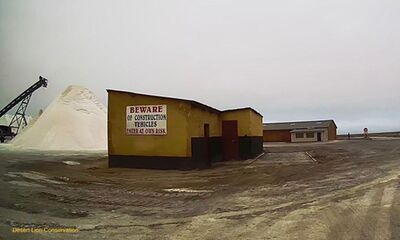 The weigh-station at the Salt Company in Swakopmund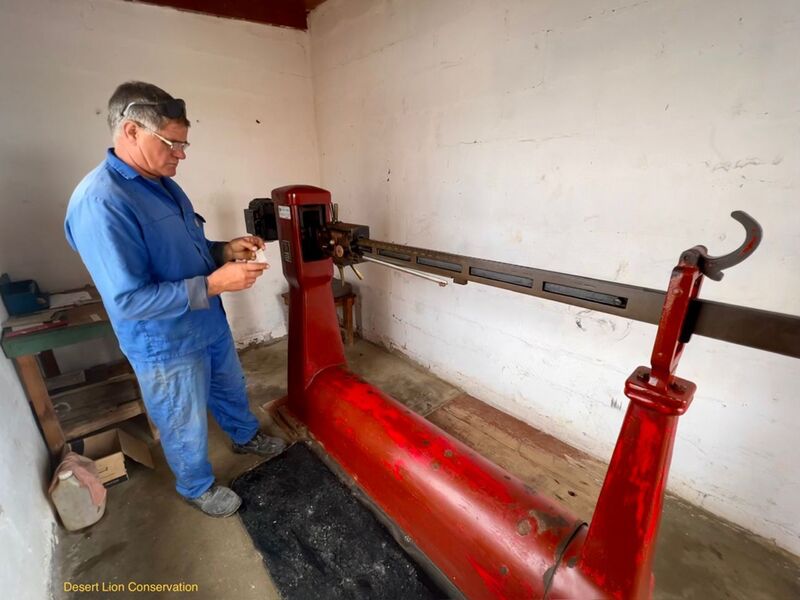 The mechanical balance scale at the Salt Company
Further modifications and improvements were made to the observation and data recording nerve-centre of the vehicle. Additional night vision cameras and display arrangements were added to improve the nighttime observations and data capture process.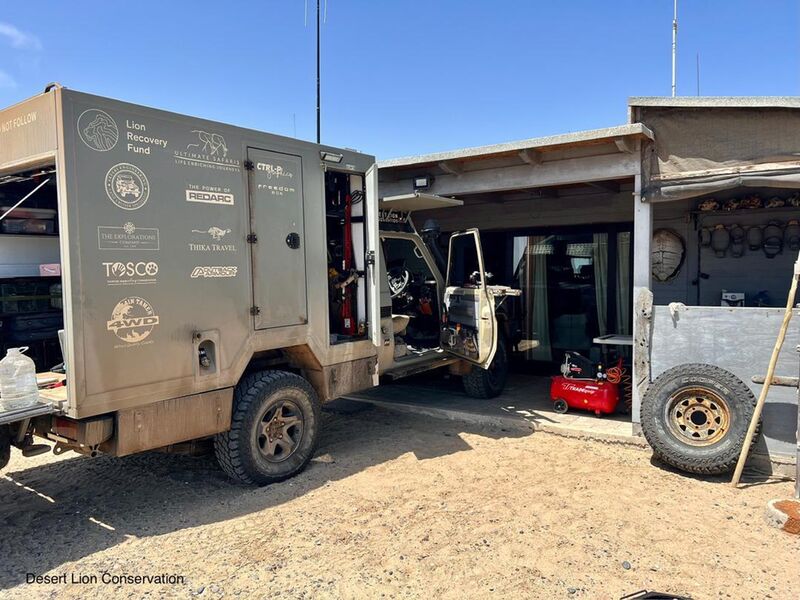 Connecting the vehicle's WiFi network to the Internet for firmware upgrades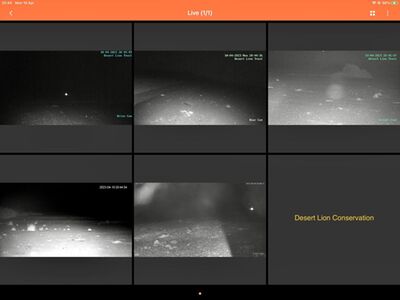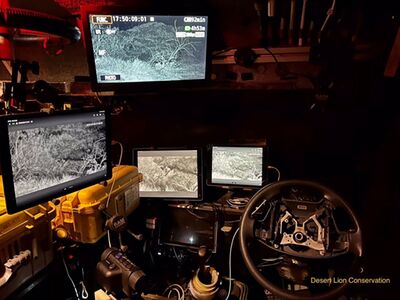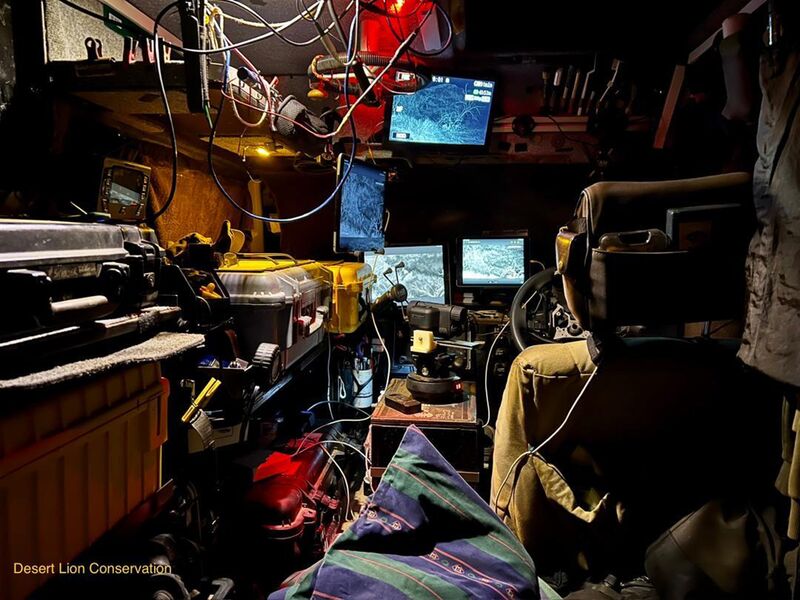 Multiple display arrangements during active nighttime observations