Incidents of human-lion conflict increased in the White Lady area of Brandberg
Tuesday 24 July 2018
Human-lion Conflict Management
Incidents of human-lion conflict increased in the White Lady area of the Brandberg during the past few weeks. The adult male, Xpl-110 who was involved in the killing of 172 sheep in Jan 2018, entered the White Lady Lodge perimeter on several occasions, killed livestock and moved through the campsites.Under the guidance of the Ministry of Environment & Tourism, the problem was assessed over a six-day period. The second Rapid Response officer, Linus Mbomboro, IRDNC and several Lion Rangers (from Tsiseb, Sesfontein & Anabeb Conservancies) participated in the exercise and received valuable practical training.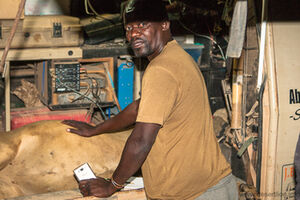 Linus and the Lion Rangers conducted a detailed survey of livestock losses in the White Lady area during recent weeks. The results were alarming and several households had lost a substantial proportion of their stock to lion predation. The movements of Xpl-110 through the White Lady Lodge campsite and a visit to the White Lady painting had become a risk to public safety. The Ministry of Environment & Tourism decided to attempt translocating the male to the mouth of the Ugab River as last effort to save the animal. If the lion were to return to the White Lady area, he would then have to be removed from the Northern Namib all together, or destroyed.
At 19h11 on 23 Jul 2018, the male lion Xpl-110 was immobilised in the marsh 3km west of the White Lady Lodge.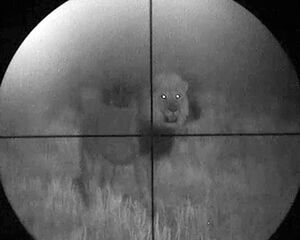 ​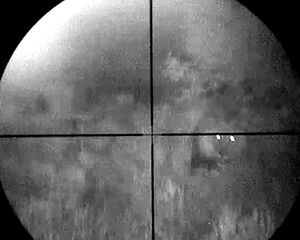 ​
The opportunity was used for training of Linus and the Lion Rangers. The lion was loaded in the Desert Lion research vehicle and the long trip to the ocean began.
We reached the mouth of the Ugab River at 03h30. Xpl-110 recovered quickly from the long sedation and by 05:10 he started exploring the surrounding area and the Ugab lagoon.