Lion movements in Brandberg and coastal areas
Sunday 22 September 2019
A total of 14 consecutive days were spent observing the resident lions in the southern section of the study area to update pride structures, genealogy tables & to assess their behaviour and movement patterns in relation to HLC.
A group of nine lions led by two adult lionesses moved over an exceptionally large area in the central section of the study area. Due to a shortage of prey animals, the group's movements included the lower Ugab, Doros Crater, Twyfelfontein, Mikberg & Peter's Pool over a period of two weeks. Despite their struggles, the lions successfully avoided livestock around Twyfelfontein & at Peter's Pool.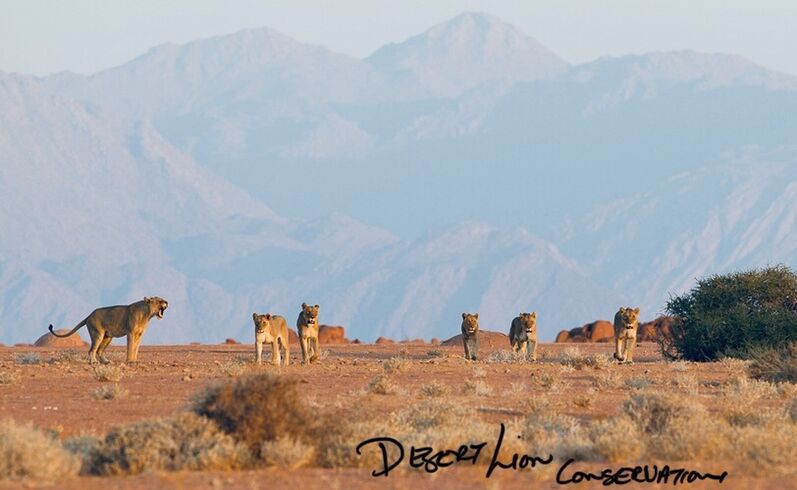 ​ 
A collaborative project is being developed with the veterinary departments of UNAM and Onderstepoort to assess the impact of a marine diet on lions and brown hyaenas along the Skeleton Coast. Two separate groups of lions are now regularly utilising the coast and intertidal zones hunting and feeding mainly on cormorants and Cape fur seals.