Newsletter September & October 2019
Friday 4 October 2019
Due to the low rainfall and sparse distribution of prey throughout the northern Namib, lions have struggled to find sufficient food within their home ranges during the past five months.
In the Huab Area a group of nine individuals, have utilised an unusually large area from the the coast to Brandberg and Twyfelfontein. Led by two experienced lionesses they have, nonetheless, avoided conflict with livestock that are also using parts of their home range for emergency grazing.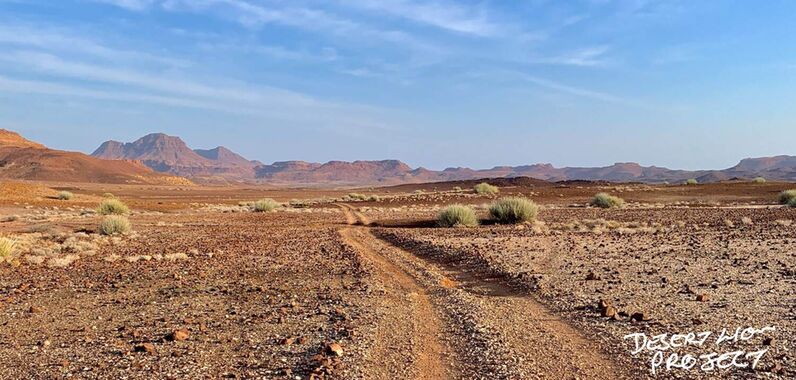 In the central and western part of the study area, a group of four lionesses and an adult male covered an enormous area extending from the Uniab Delta, Krone Canyon, Driefontein, Hunkap Spring, to the mouth of the Huab River. One lioness, gave birth to two female cubs in a thick reed-bed close to the beach during May 2019 and have since raised her cubs along the coast.
After the shooting of an adult lioness near Spaarwater, the incidents of HLC in the Bergsig area of the Torra Conservancy intensified. Without the experienced lioness to guide them, the remaining sub-adults of that pride moved over a large area around Bergsig targeting livestock. The Ministry of Environment & Tourism (MET) decided that three lions must be removed from the area and DLP agreed to capture the lions for relocation. The lions were incredibly skittish and a total of five days and nights were invested to dart two sub-adult males and a sub-adult female. The three lions were loaded in crates and relocated to a protected area by MET staff.