Leopard remains active in coastal area & Cubs in Hoanib area
Monday 1 June 2020
Leopard remains active in coastal area
The adult male leopard continues to utilise the coastal habitat around the Uniab Delta area. Efforts are currently underway to initiate a small but detailed study on the movements and feeding behaviour of leopards that frequent the coastal zones of the Skeleton Coast National Park. Attempts will be made to fit 3 – 5 GPS radio collars to the leopards that are known to utilise the coastal zones.

Leopard caught on camera-trap                                                           Spoor of leopard dragging seal carcass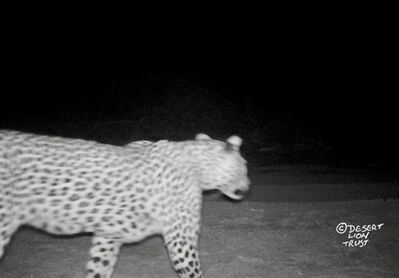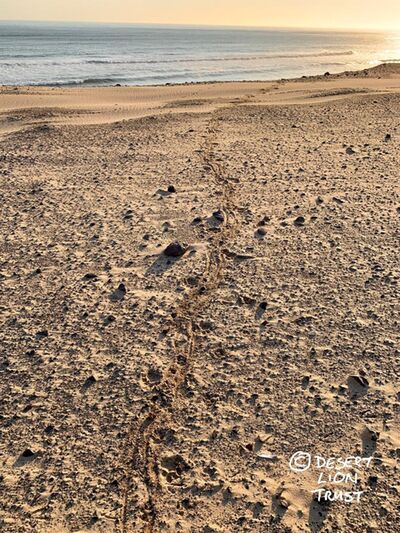 Cubs in Hoanib area
A lioness in the central area of the Hoanib gave birth to two cubs. The cubs consist of one male and one female and are approximately 2 months old.

Adult lioness with two cubs in the central Hoanib area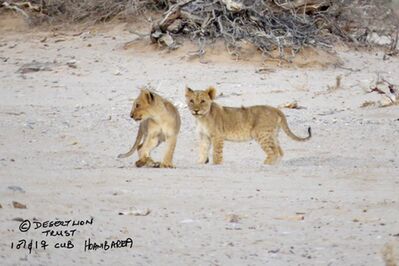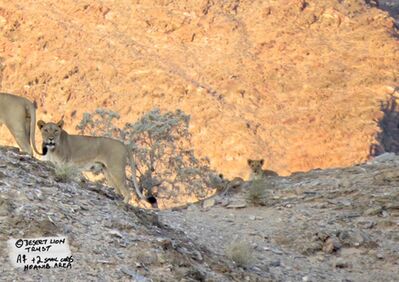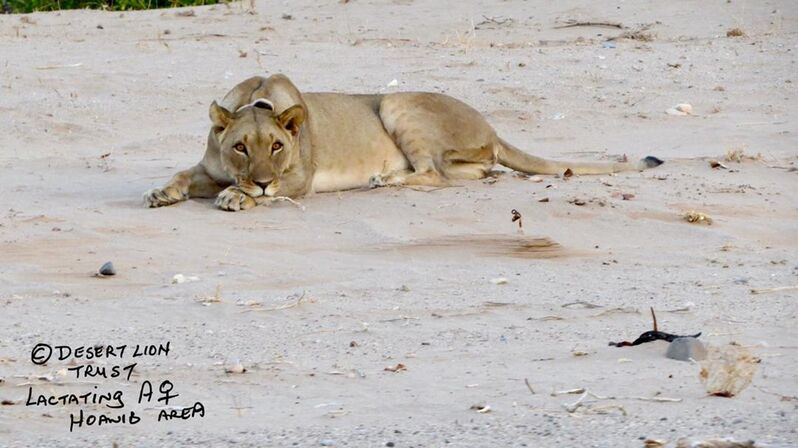 Adult male lion in the central Hoanib area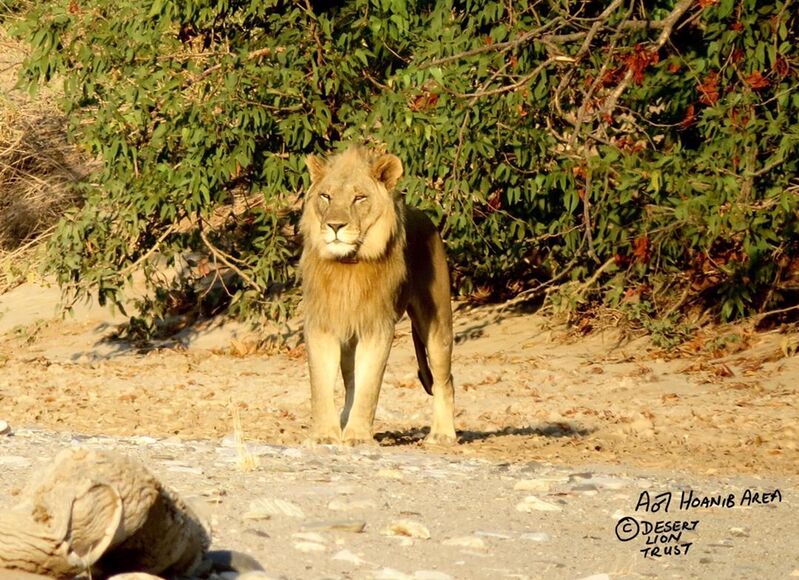 Predation patterns of two lionesses
The movements and predation by two lionesses in the coastal and dune habitats around the Hoanib/Hunkap areas were monitored for a period of 13 days. On Day 1 the lionesses killed an adult Cape fur seal and consumed it over a period of two nights. They then walked ≥ 56km northwards following the coastline and on Day 5 killed and consumed a juvenile Cape fur seal. On Day 8 they killed an ostrich in the dune-belt approximately 9km further inland. They then walked 7km southwards and on Day 10 captured an adult gemsbok in the dunes on the edge of a fresh-water spring. After consuming the gemsbok carcass the lionesses moved another 6km inland through the dune-belt and on Day 13 killed an adult female springbok.

Two lionesses feeding on a seal carcass that they dragged inland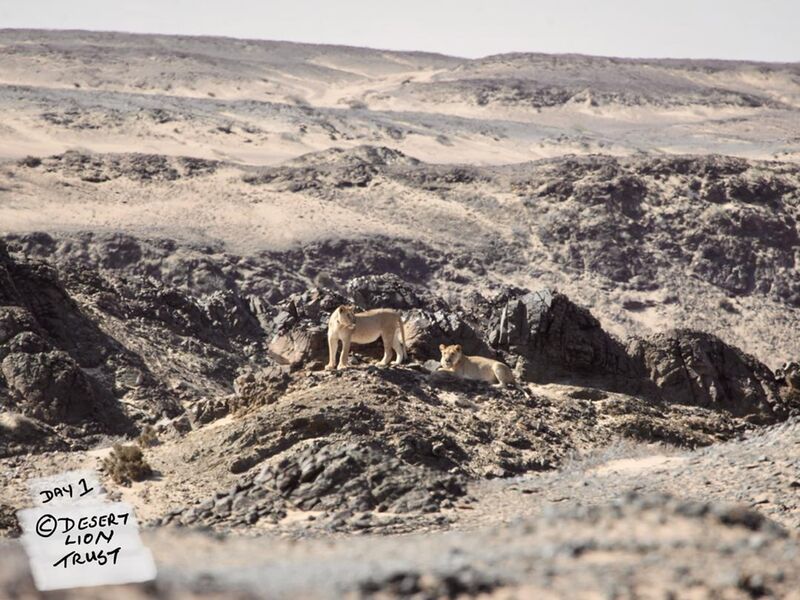 Juvenile Cape fur seal killed by two lionesses on Day 5          Two lionesses moving inland to dune-belt on Day 6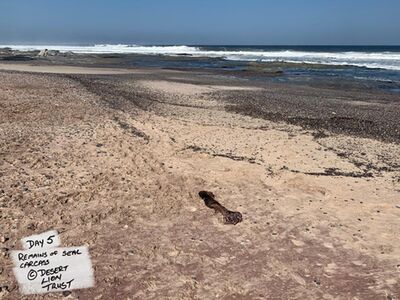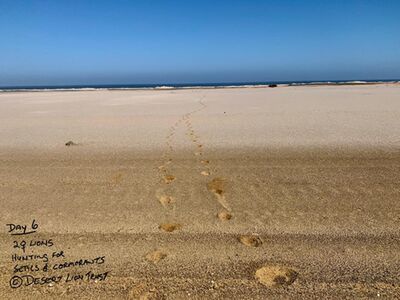 Lionesses feeding on gemsbok carcass on Day 10

Two lionesses kill adult female springbok on Day 13          Remains of springbok carcass consumed by two lionesses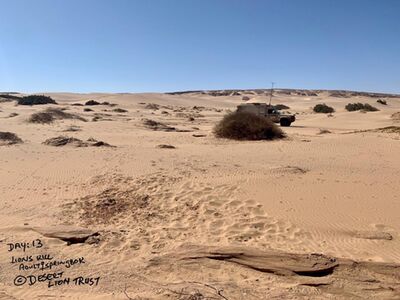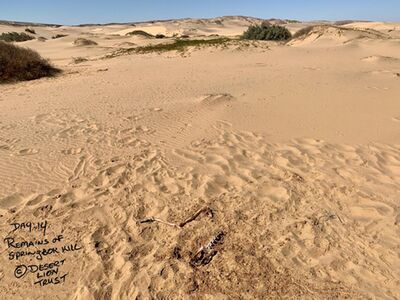 Orphaned cubs rescued
The small cubs that were orphaned after their mother was shot following incidents of human-lion conflict near Kowarib during Feb 2020, have been rescued. Following ongoing collaboration between the Ministry of Environment & Tourism, the Anabeb Conservancy, IRDNC, TOSCO and a conservation/rehabilitation organisation, the cubs were captured and have now been moved to a safe and secure facility.
The orphaned cubs rescued after their mother was shot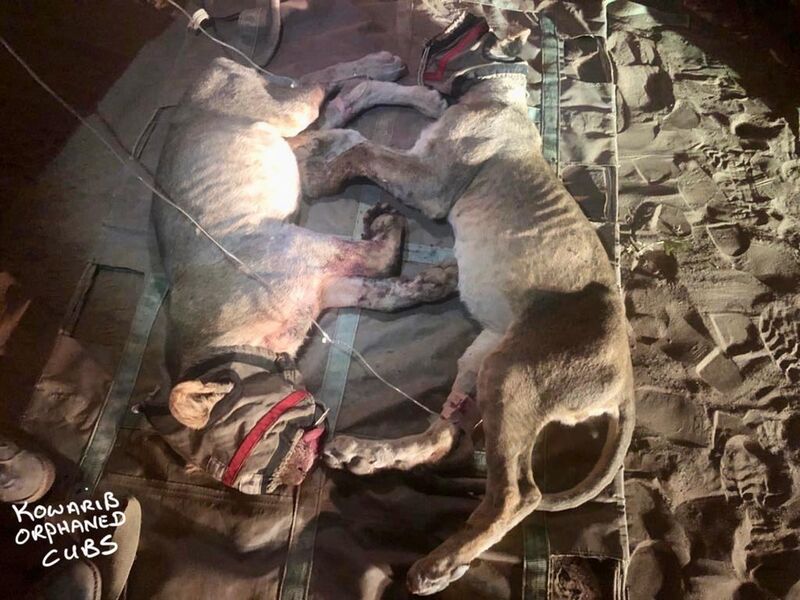 Camera-trap images
The images collected by remote camera-traps mounted at strategic locations continue to collect interesting and valuable information.
Honey badger near the Hoanib Floodplain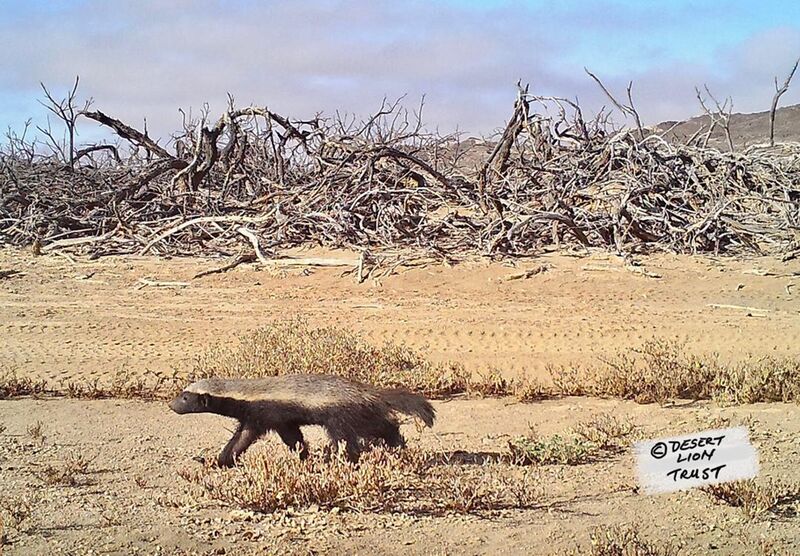 Lioness moving towards the coast