Central & Southern Prides
Saturday 1 August 2020
Desolation Valley
The extreme weather conditions continued as the Huab River and surrounding area were surveyed for lion activities. Four days were invested to search for resident lions amid strong winds and dust storms. A few tracks of lions were found and even fewer prey animals were observed.

The Huab Desolation Valley



A dust storm along the Huab river at sunset

A lone springbok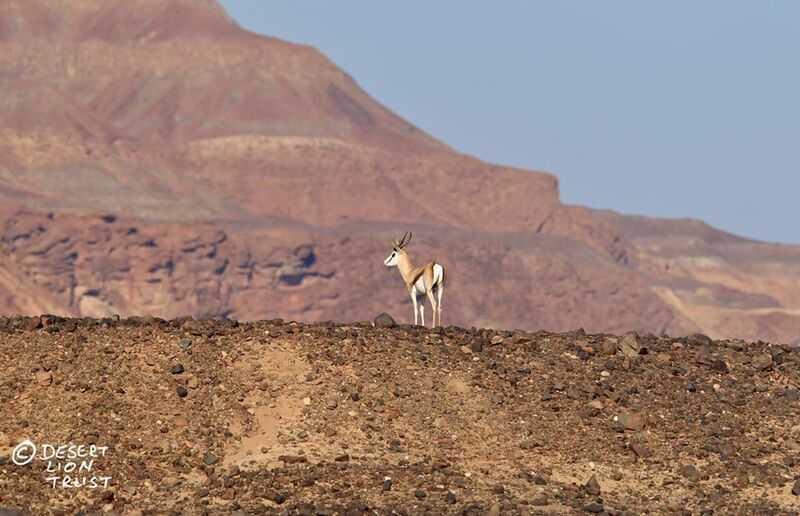 Fit satellite collars
Two key lionesses from the central section of the study area were immobilised and fitted with new Early-warning satellite collars. The tracks of an adult male lion was followed for two days and over a distance 32km. The male was darted on the third day and fitted with a EW satellite collar.
Two lionesses immobilised to fit satellite collars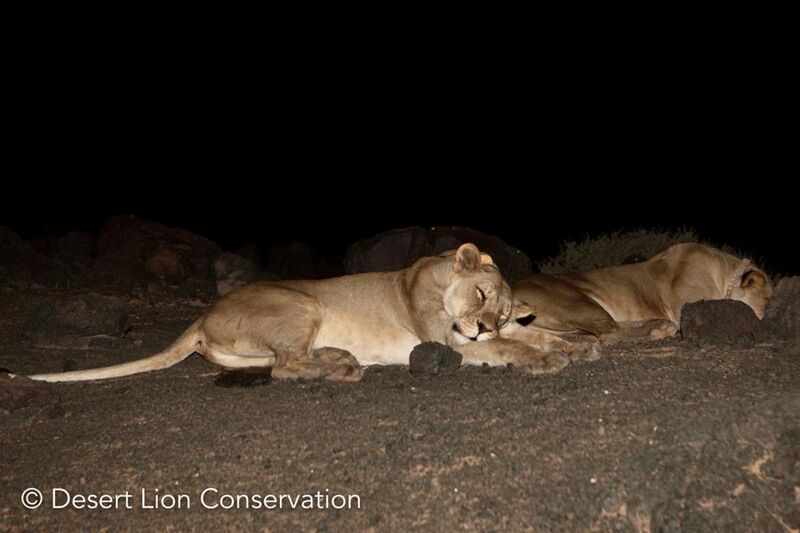 The darting and recovery of two lionesses fitted with satellite radio collars

Adult male darted near Brandberg & fitted with a satellite radio collar
Central lions
Several lions from the central section of the study area were located and observed.
A lioness captured on a camera-trap at a fresh-water spring near the ocean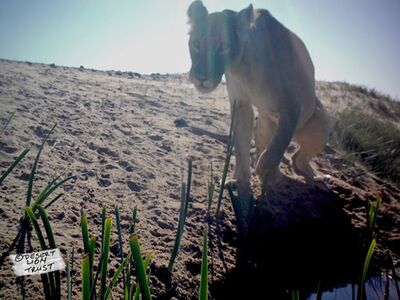 Lone female lion moving along the Huab Valley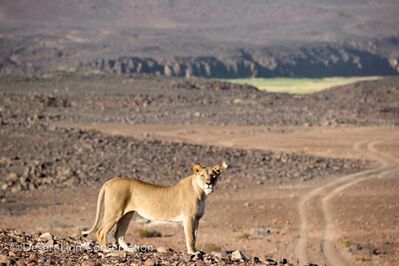 ​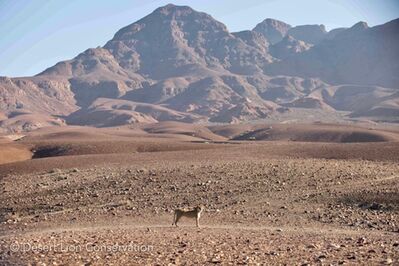 Two lionesses observing an elephant in mountainous habitat.

Adult male and female in rocky habitat


​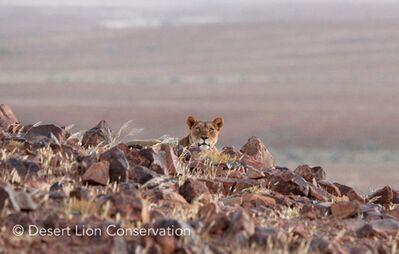 Lioness with Early-warning radio collar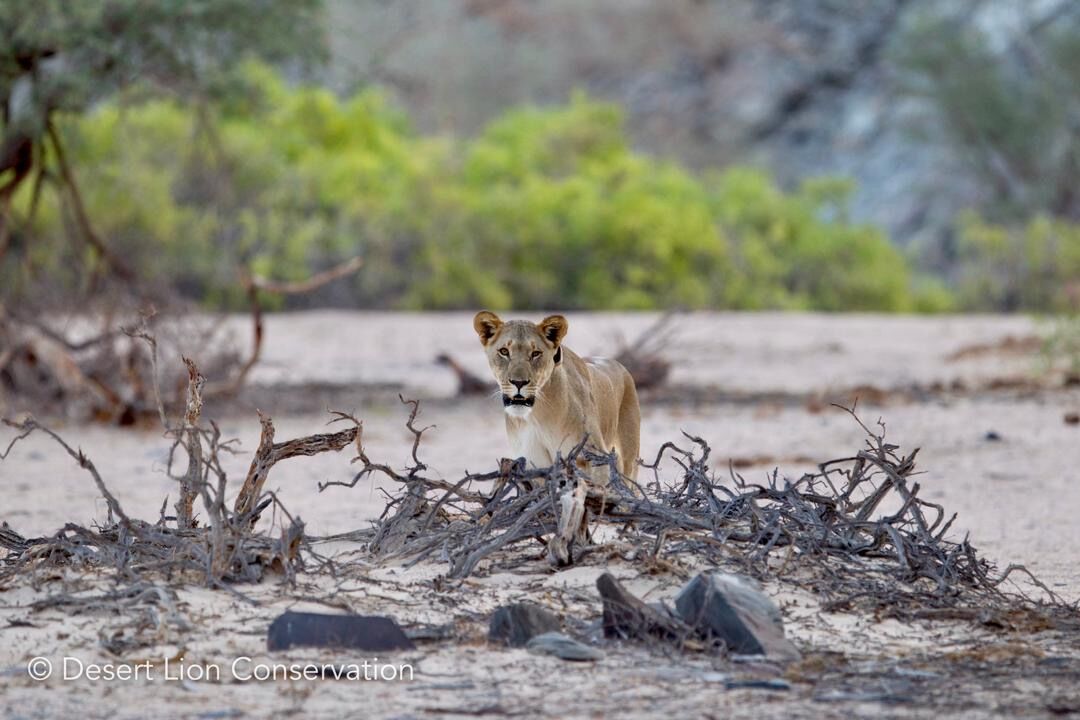 Covid Chronicles join DLCT
The initiative by Ultimate Safaris and Namibia Travel Channel, supported by the Ministry of Environment & Tourism, to provide current news and information about wildlife and conservation activities on social media platforms, has generated wide-spread interest. The "Namibia – Conservation First – Covid Chronicles" series consist of short video productions on various research and conservation programmes in Namibia and is aimed primarily at the tourism community that cannot travel to Namibia due to COVID-19 restrictions.
The Covid Chronicles production team has joined Desert Lion Conservation Trust in the field whilst we are monitoring lion movement patterns, fitting satellite Early-warning collars to key individuals, and conducting training with the Lion Rapid-response team, IRDNC and TOSCO.
The Lion Rapid-response team (Rodney Tjavara, Linus Momboro & Cliff Tjikundi) and Alpha Tjai-Tjai-Mau (Chronicles presenter) collecting biological data from immobilised lioness.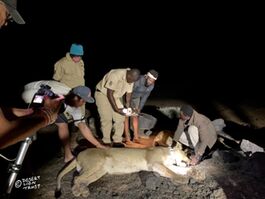 ​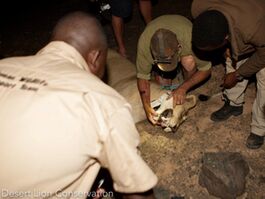 ​ 
The Covid Chronicles base-camp with VSat Internet connection sponsored by Paratus