Brave seal pup
Wednesday 21 October 2020
Death of a productive lioness
An important lioness has died of natural causes at the age of 14 years. Born during the month of November 2006 the lioness lived in the southern section of the study area covering a home range of 5,000 km2. Her significant lifetime reproductive success contributed to the expansion and re-population of lions to the southern ephemeral river systems. She successfully raised nine cubs from a total of eleven known cubs born from four litters. Two of those cubs, one male and one female, reached sexual maturity and contributed to the expansion of the lion population.
Lioness died of natural causes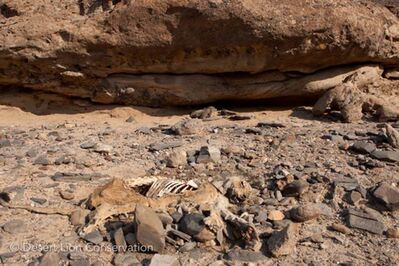 Memories of a successful Desert lioness - Part 1

​Memories of a successful Desert lioness - Part 2
Images of a successful Desert lioness in the southern section of the study area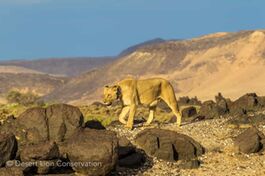 ​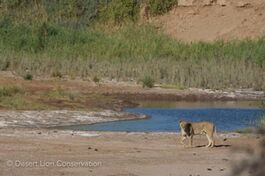 ​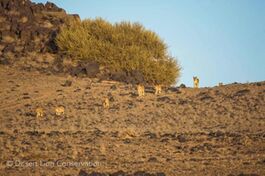 Gai-Ais camera
Gai-Ais is a freshwater spring on the gravel plains between the Ugab and Huab ephemeral rivers. It is the only source of water for wildlife in an otherwise barren landscape. For the past 12 years the movements of wildlife at the spring have been monitored with remote camera-traps. A warn-out camera that served the waterhole for 7 years has finally been replaced with newer and more advanced model. The data collected by camera-traps situated at key locations throughout the study area contribute important long-term data.
Replacing the old camera-trap at Gai-Ais spring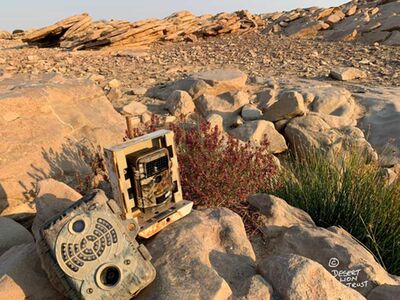 ​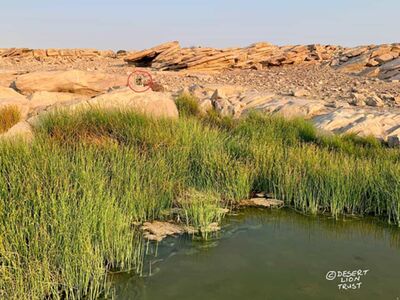 Images from the Gai-Ais camera

​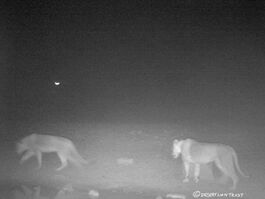 ​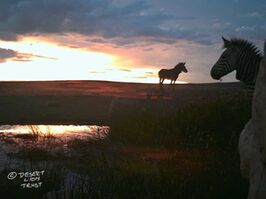 Brave seal pup
Cape fur seal pups are vulnerable to predation by jackals and brown hyaenas. A young seal pup was observed turning the tables on a black-backed jackal before escaping to the safety of the colony.
Cape fur seal pup brave an attack by a black-backed jackal