Early rains
Friday 20 November 2020
Hoanib river flash flood
The Northern Namib witnessed the first rainfall of the season. Thunderstorms and showers in the Sesfontein/Opuwo areas resulted in a flash flood of the Hoanib river that extended to the border of the Skeleton Coast National Park. Many of the resident elephants were observed feeding on small shrubs on the gravel plains close to the ephemeral river.
Flooding of the Hoanib river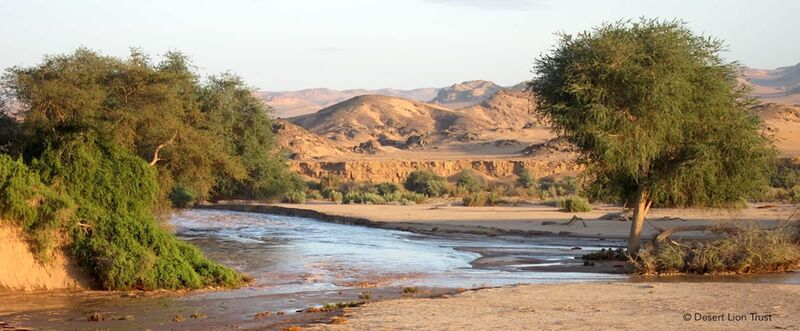 Lesser masked weavers gathering on the Hoanib Floodplain.        Hoanib elephants feeding on shrubs close to the Hoanib river.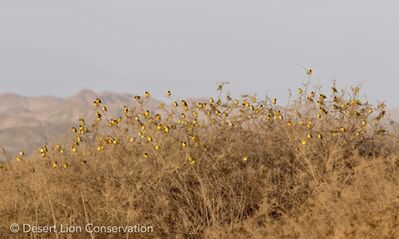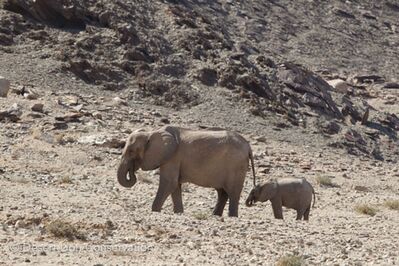 Hoanib elephants feeding on shrubs close to the Hoanib river.


Leopards
The adult male leopard that has been observed feeding on Cape fur seals at the mouth of the Uniab river is still in the area. A camera-trap mounted at a freshwater spring at the Uniab Delta captured the leopard at 10 am in the morning. All the previous photos of the leopard were captured at night.
Adult male leopard at the Uniab Delta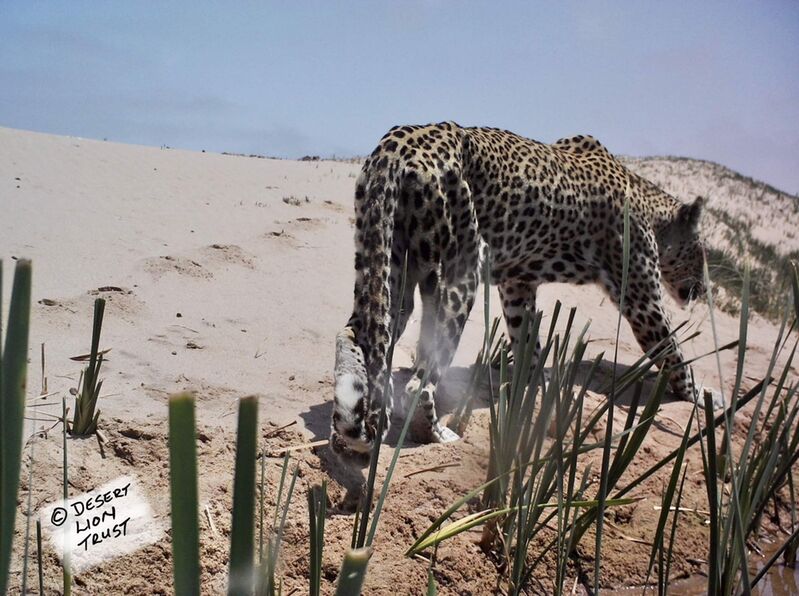 With the absence of tourists due to the Covid-19 pandemic many wildlife species have moved closer and occasionally into camps and lodges to utilise available resources. A leopard entered a tented chalet at Wilderness Safaris' Desert Rhino Camp. The leopard caused havoc inside the chalet and escaped unnoticed whilst attempts were made to capture and relocate it.
Leopard entered a chalet at Desert Rhino Camp

Coastal observations
The two Orphan lionesses of the Hoanib Floodplain were observed along the coast where they captured a Cape fur seal and dragged it to a hummock a few hundred metres inland from the shoreline.
Lioness feeding on a Cape fur seal

Several Humpback whales were spotted near Möwe Bay. The whales appeared to be feeding in the bay close to the Cape fur seal colony.
Humpback whales near the Möwe Bay seal colony


Lion observation
Several of the lion prides that occupy the central section of the study area were located for data collection and observations.
Lionesses on the gravel plains near the Koigab river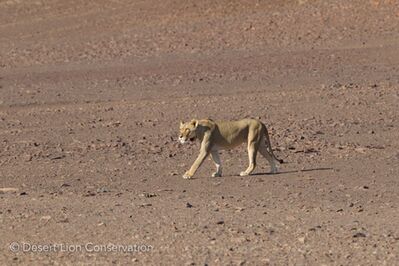 ​ 
Three of the Obab pride lionesses heading towards the Uniab Delta

Adult lionesses entertain playful cub

Lions searching for prey in mountainous habitat

African hawk eagle
An African hawk eagle was disturbed whilst feeding on a springbok carcass at sunset. The eagle returned to the carcass at twilight and remained feeding until 21h00 during a moonlit night. African hawk eagles are known to scavenge occasionally, but doing so after nightfall is rare. During August 2020 a pair of African hawk eagles were observed feeding on a giraffe carcass killed by lions in the Hoanib river (more info - 1 Sep update).
African hawk eagle scavenging at night