Hoanib River
Sunday 17 July 2022
After the good rainfall earlier in 2022 many animals have returned to the Hoanib river. The Hoanib Floodplain was saturated with water from several flash floods and was inaccessible for many months. As the mud dried up, aided by the hot east-wind conditions, sections of the Floodplain became drivable.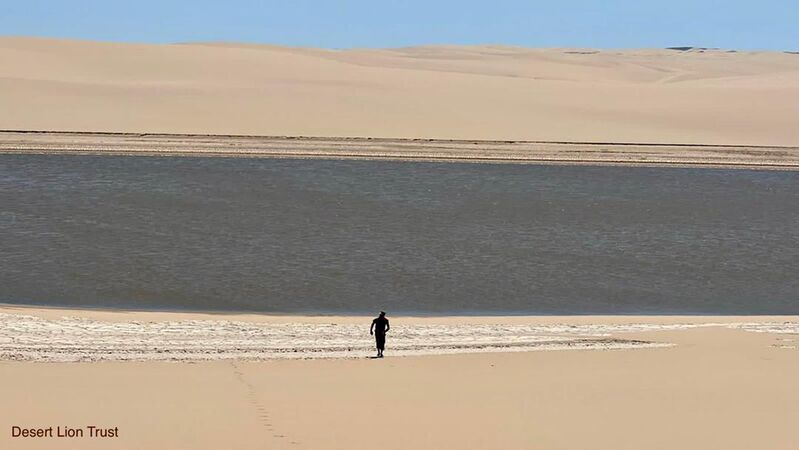 Large pools of rainwater dammed up against the dunes

Camera-trap images
The floodwaters brought back new life to the Floodplain. When the mud dried up and access was gained to several camera-traps, the images provided a small window into the activities and animals that utilised the favourable conditions. See photos.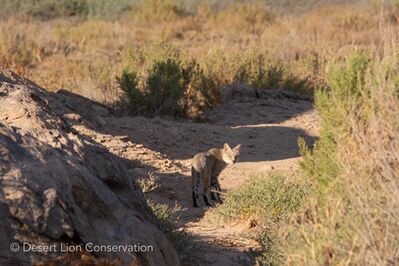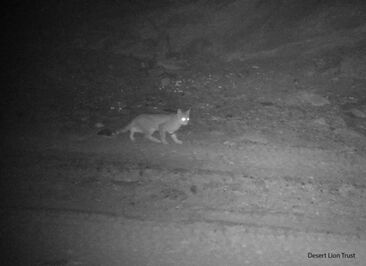 African wild cat hunting on the edge of the Floodplain

 
Egyptian goose with 9 chicks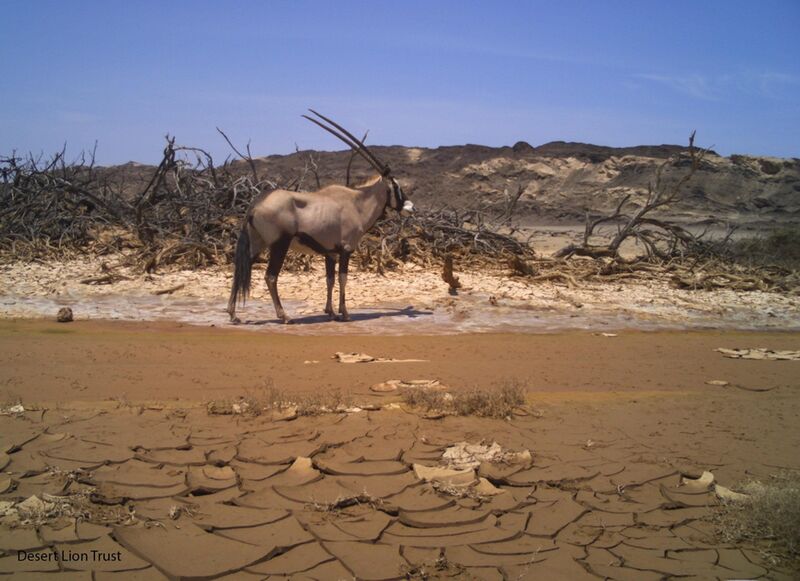 A gemsbok moving around the mud after the major floods.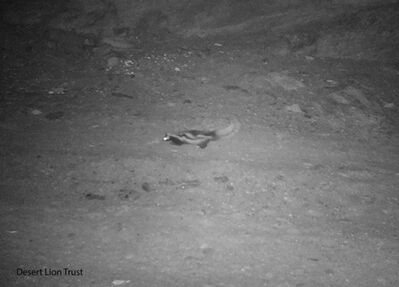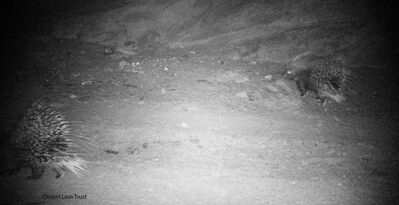 ​Striped polecat  -  Porcupines have not been seen on the Floodplain for several years.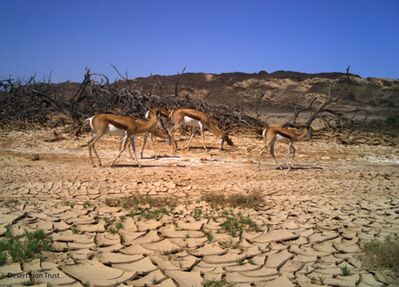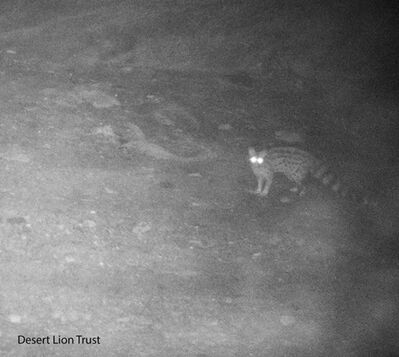 Herds of springbok attracted to the green vegetation   -   Small spotted genet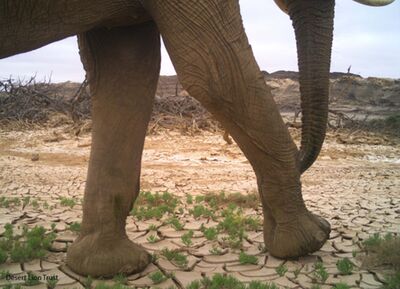 ​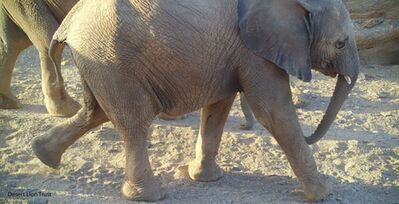 Elephants spend more time on Floodplain because of available drinking water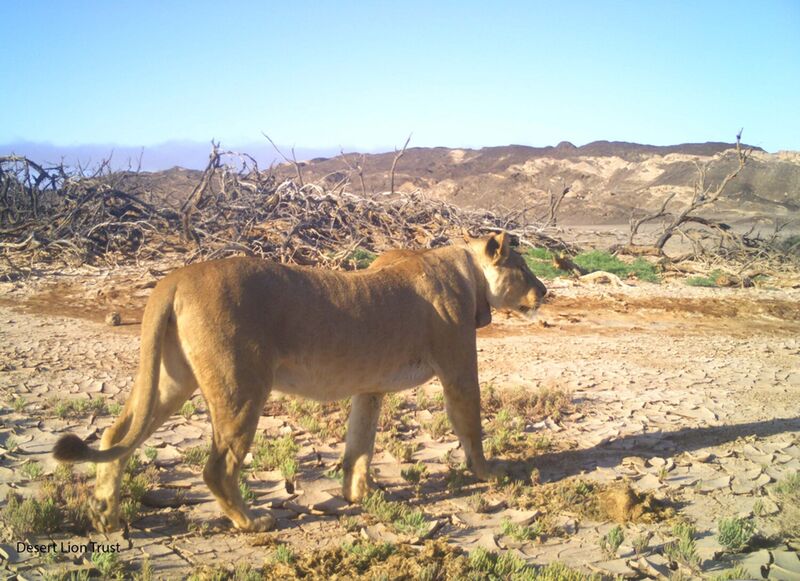 Xpl-106 "Aplha" one month before giving birth.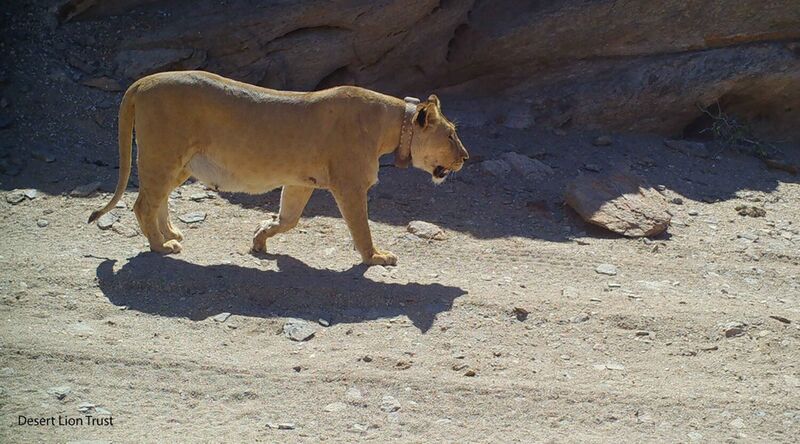 Hoanib Floodplain Pride
The young lioness Xpl-114 "Charly" was located along the Hoanib river near the border of the Skeleton Coast National Park. She was in good condition and was observed hunting a giraffe at the Wilderness Skeleton Coast Camp. Later the same afternoon she caught a springbok in the riverbed and dragged it into a Salvadora thicket.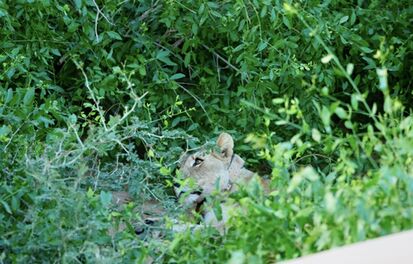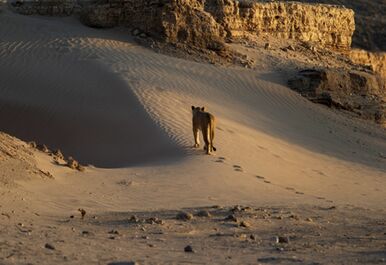 XPL-114 in Salvadora thicket  -  XPL114 walking up the Hoanib riverbank

The other two "Orphan" lionesses were observed along the western edge of the Floodplain after many days of negotiating the treacherous muddy terrain. It has now been confirmed the Xpl-106 "Alfa" gave birth to three cubs. Her sister, Xpl-109 "Bravo", remains by her side looking after the cubs and hunting for food. They killed an adult male springbok amongst thick vegetation on the Floodplain. After feeding for several hours, Xpl-106 "Alfa" left the carcass and returned several hours later with the three cubs. Night-vision cameras were used to view the cubs.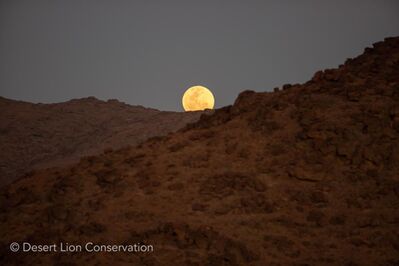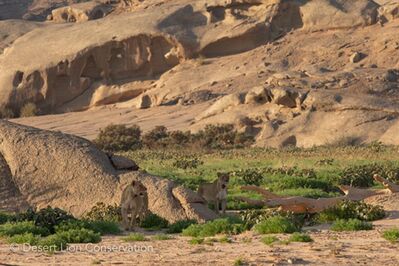 Full moon rising over the Floodplain - Two lionesses rest on the edge of the Floodplain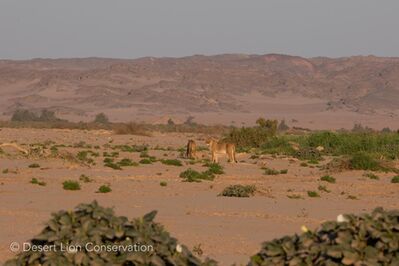 ​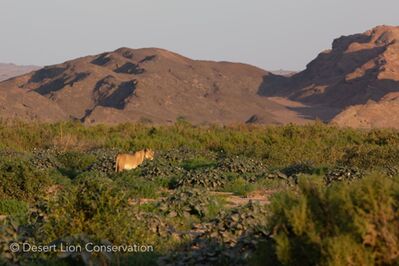 Xpl-106 and her sister hunting on the Floodplain


Night-vision video of the lionesses and three small cubs