Coastal activities & fitting satellite collars
Thursday 1 September 2022
Coastal observations
Following the death of the Obab lioness Xpl-105, several days were spent along the coast searching for the remainder of the Obab pride and collecting data. The weather conditions were variable and extreme - varying between hot easterly winds, cold southwesterly sandstorms and thick coastal fog. The spoor of an adult male leopard was observed at several locations around the Uniab Delta. It is presumably the same individual that has been recorded at the Delta during the last three years.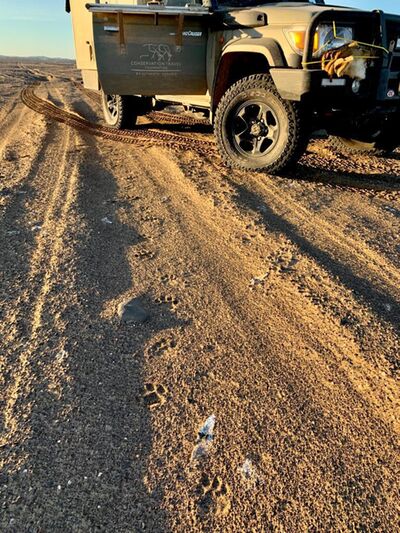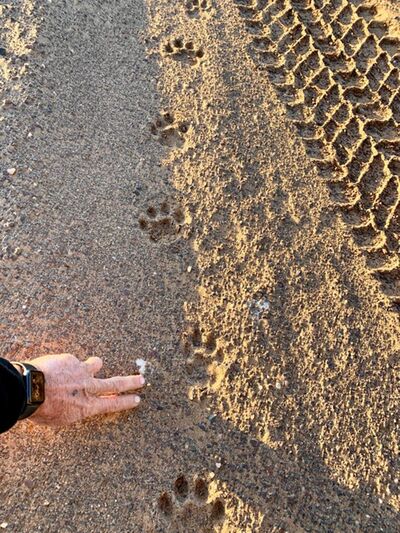 ​
Spoor of an adult male leopard at the mouth go the Uniab river.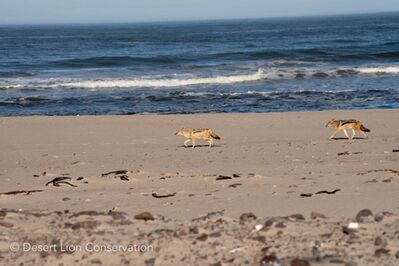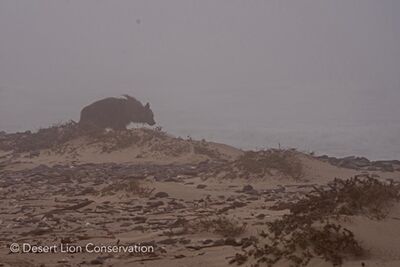 Black-backed jackals patrolling the coastline.                Brown hyaena in thick fog along the coast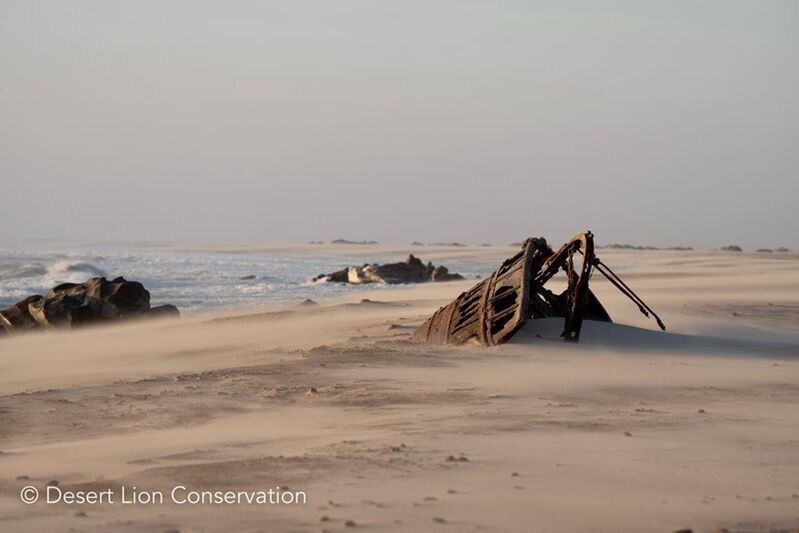 Shipwreck along the Skeleton Coast.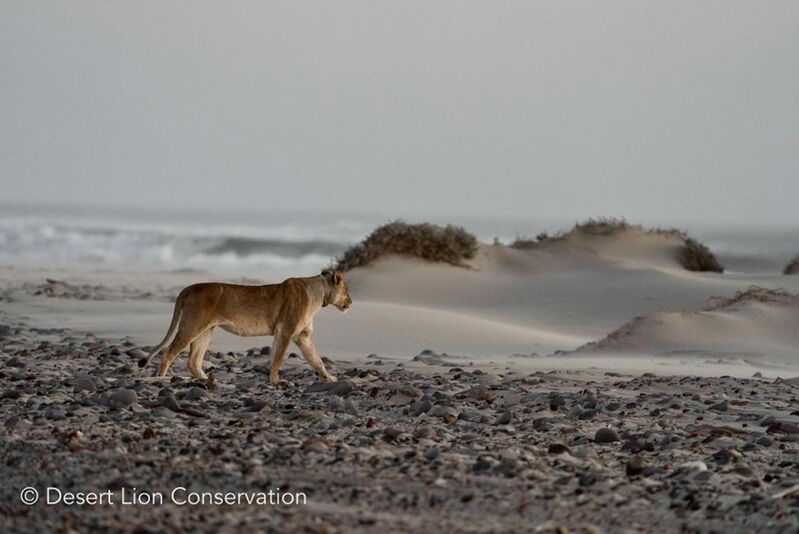 Obab lioness moving between coastal hummocks.

Obab Lionesses
The two Obab lionesses were located after an extensive search during challenging weather conditions. The lioness Xpl-97 "Jemmima" was immobilised to fit a new satellite radio collar and to collect important veterinary samples.
Darting and recovery of the lioness Xpl-97 in cold foggy conditions.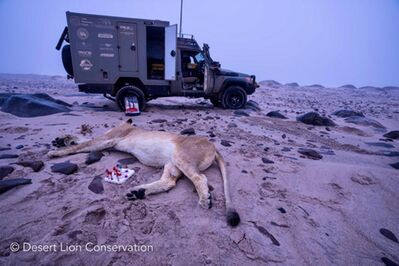 ​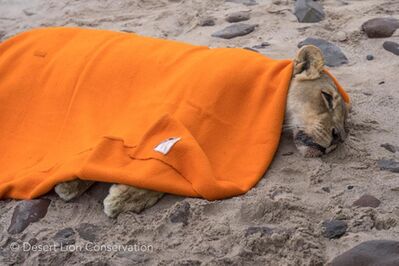 Collecting biological samples from immobilised lioness Xpl-97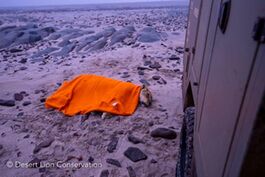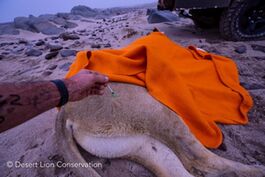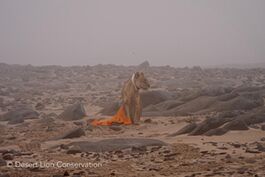 ​​
Keeping the lioness warm during her recovery.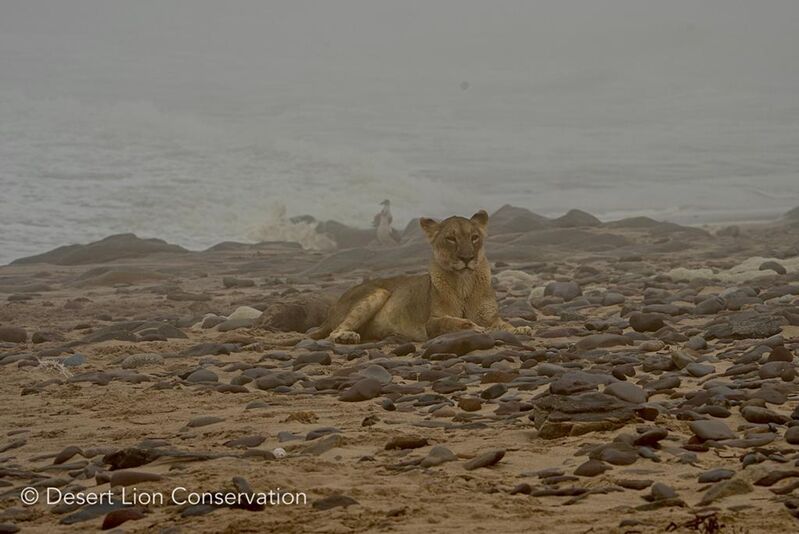 Second Obab lioness waiting nearby for the recovery of Xpl-97. 

Hoanib Floodplain Pride
The two Orphan lionesses crossed the dune-belt to the ocean and captured a Cape fur seal. After consuming the carcass, they immediately returned to the Hoanib Floodplain to join the three small cubs.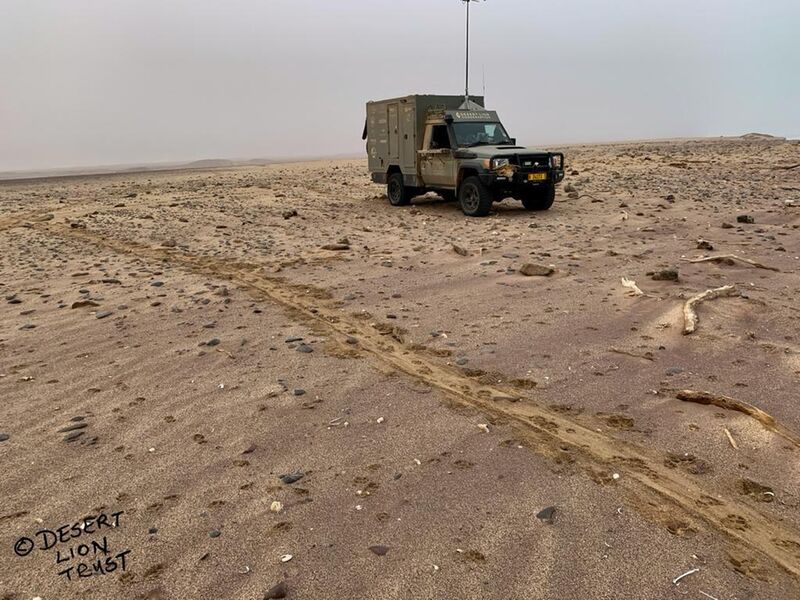 Evidence of catching and dragging a Cape fur seal. 
The Orphan lionesses with the three small cubs after their visit to the ocean.

Important data collection & satellite radio collars
During August 2022 a total of three expired or damaged satellite radio collars were retrieved and two lionesses were immobilised and fitted with new satellite radio collars.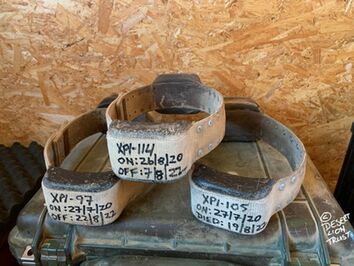 ​
Three satellite collars retrieved and two new collars fitted.
Blood and biological samples were collected to address the growing concern of heavy metal toxicity (such as lead, mercury, arsenic & cadmium) among lions living along the coastal habitat – especially those lions that utilise marine food resources. These activities have benefited, in particular, from support by Griet van Malderen (of lowlight recording equipment) and Paratus, for the satellite internet & server support that led to the quick discovery of the dead Obab lioness.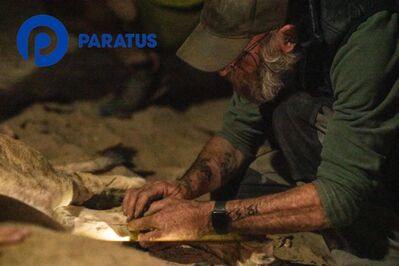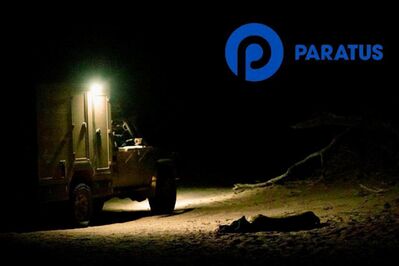 Collection of blood samples (photo - Grietvm).      Programming & activating a new radio collar via satellite (photo - Grietvm).
The process of drawing different blood samples from a lioness.