Hoanib lions and cubs
Thursday 15 September 2022
Hoanib activities
Prey animals remain plentiful along the lower Hoanib river and on the eastern edge of the Hoanib Floodplain. Both the Orphan lionesses and Xpl-114 "Charly" were observed hunting prey.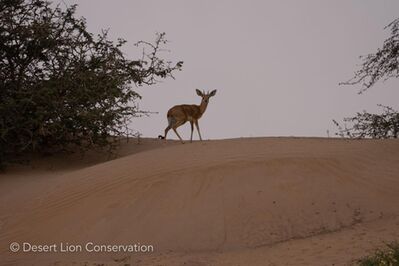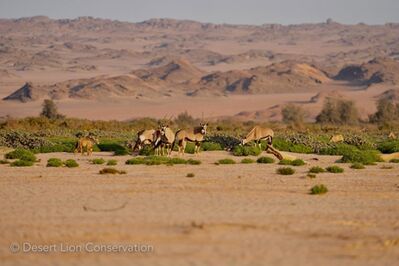 Steenbok male on the bank of the Hoanib river.  -  Herds of gemsbok are utilising the green vegetation on the Floodplain
​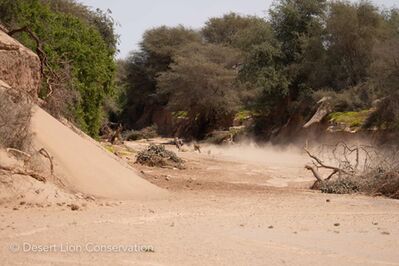 Xpl-106 "Alpha" stalking gemsbok.                             Xpl-114 "Charly" in hot pursuit of gemsbok.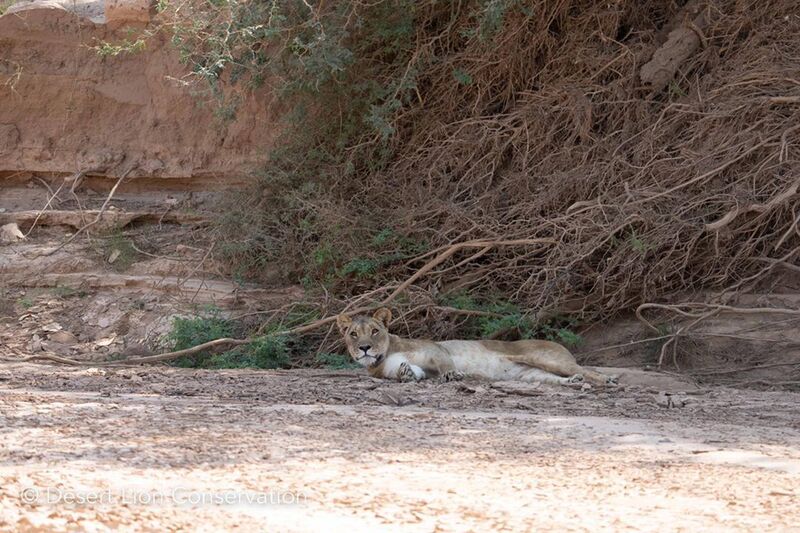 Xpl-114 resting after an unsuccessful chase.

The Orphan's cubs
The Orphan lioness Xpl-106 "Alpha" regularly moved her cubs to new and secure lairs. Over a period of four hours, following disturbances caused by tour operators, she moved the cubs from the eastern part of the Floodplain for 15 km to a small cave out of the tourism area. The lioness eventually returned after 36 hours to lead them to a new location.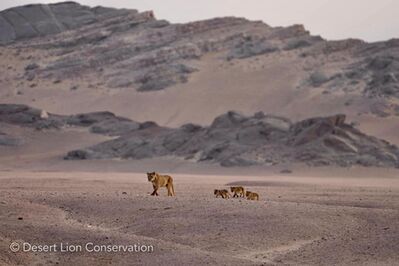 ​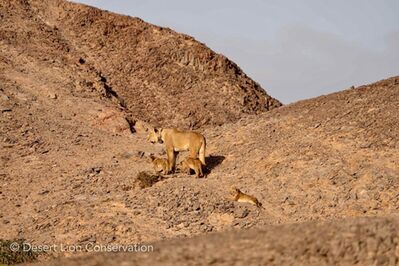 Lioness leads cubs across the gravel plains and over mountain ridges. 
Xpl-106 "Alpha" and her three small cubs on the north side of the Floodplain.   
Small cubs following their mother over a mountain ridge.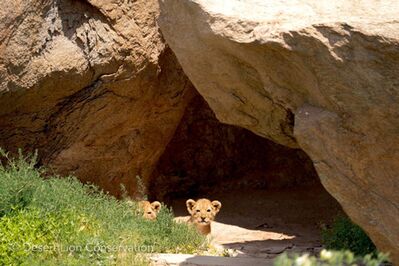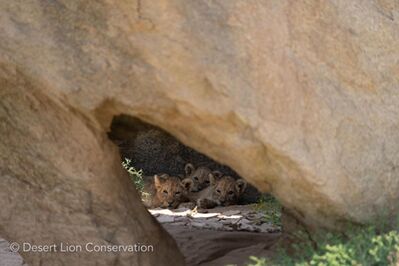 The small cubs remained in the safety of a small cave.            Cubs resting after a long walk
Playful cubs entertain themselves playing inside the cave.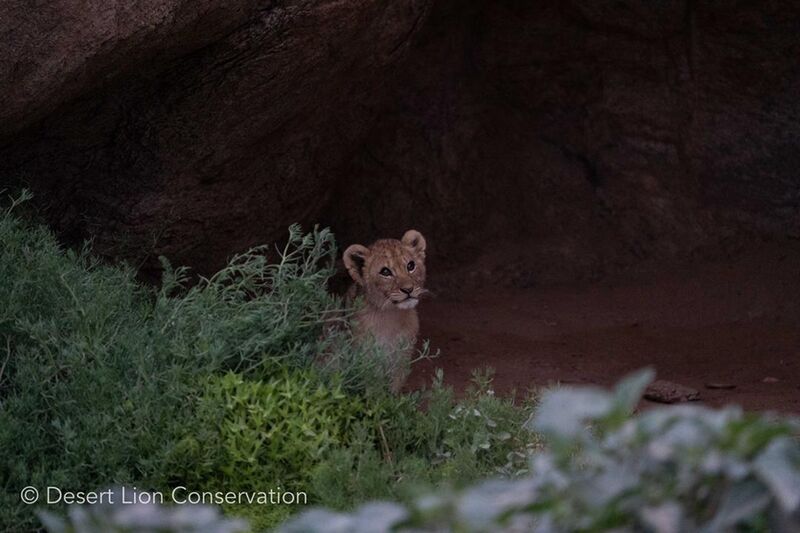 Cub waiting patiently for the mother to return.
After nearly 36 hours Xpl-106 "Alpha" returned to find her cubs in the small cave.