Leopard studies and other activities
Thursday 29 September 2022
Leopard study
After discussions with the Ministry of Environment, Tourism & Forestry an agreement was reached to expand research activities to include leopards in and around the Skeleton Coast National Park. The first effort is concentrating on the elusive male leopard of the Uniab Delta. A capture cage and related equipment was setup along a reed-bed at the Uniab Delta. The cage is monitored via satellite in order to respond immediately if the cage has been triggered.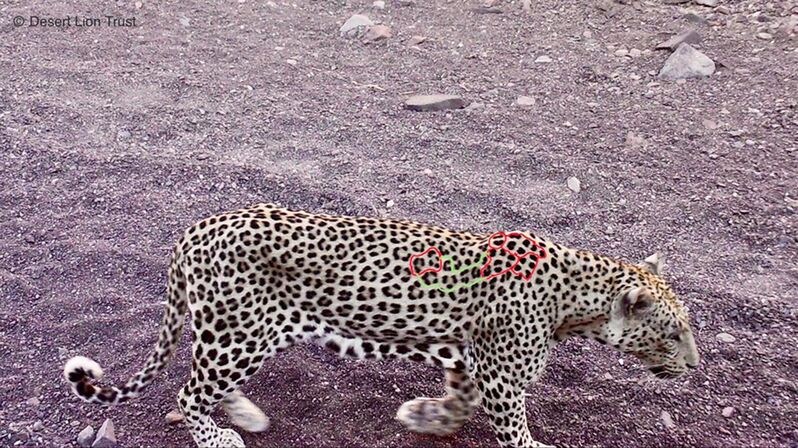 The male leopard of the Uniab Delta.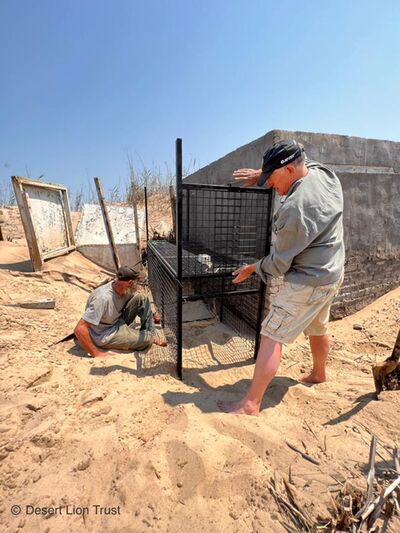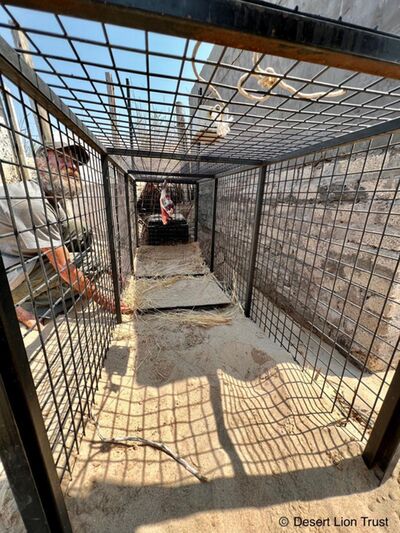 Setting the leopard capture cage at the Unaib Delta
Conflict with illegal fishing activities
The two Orphan lionesses moved rapidly across the dune-belt and headed for ocean to hunt for Cape fur seals. They encountered a group of people fishing in a restricted area of the Skeleton Coast National Park. The incident resulted in chaos as the lions ran away and the vehicle got stuck in the soft sand. The lionesses, however, moved southwards and return to the ocean some time later. They killed a young seal and quickly consumed the carcass before moving inland again.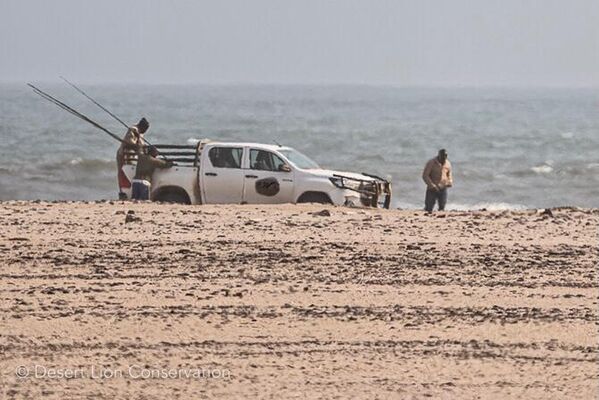 Fishermen in a restricted area of the Skeleton Coast National Park.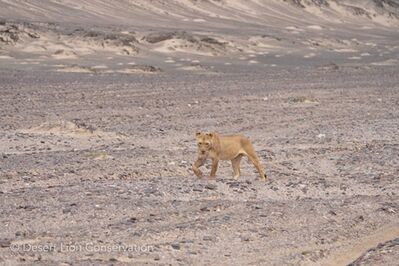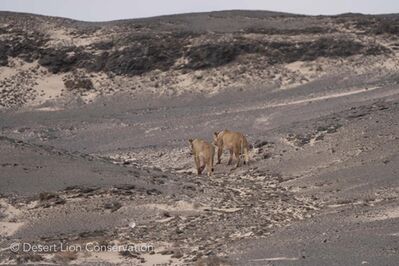 ​
The Orphan lionesses leaving the coastline to head inland.
Xpl-106 "Alpha" moving past the research vehicle.
Honouring Xpl-10 "The Queen"
The death of the old lioness Xpl-10 during May 2014 was a big event that was captured by filmmakers in the "Vanishing Kings" wildlife documentary. She was not only the oldest known free-ranging lion, but was instrumental in the recovery of the Desert lion population. Her entire skeleton was preserved and efforts have now begun to articulate her skeleton and to preserve her remarkable history.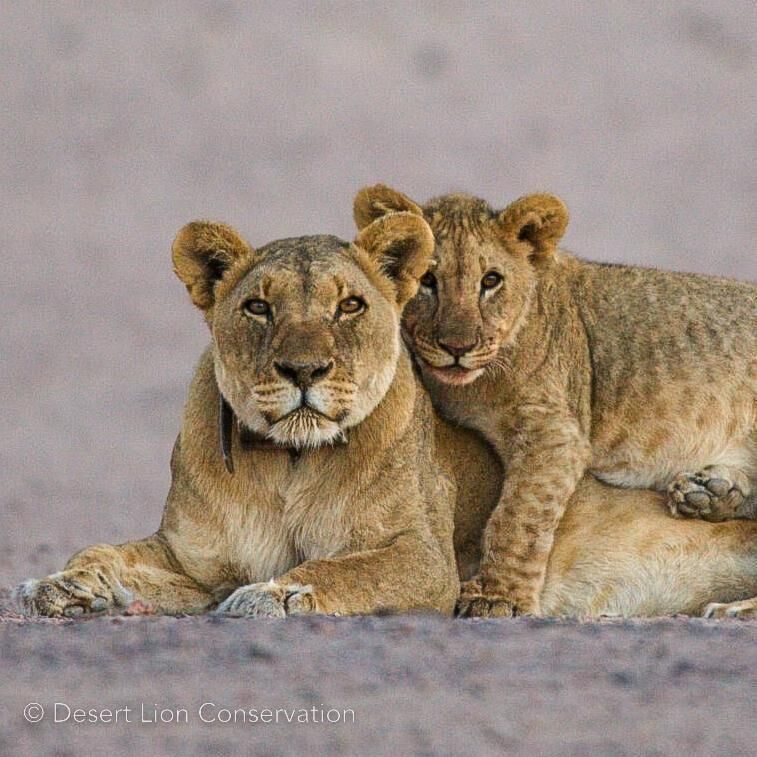 The Queen (Xpl-10) with one of the Five Musketeers.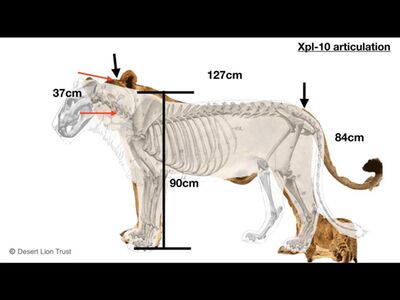 ​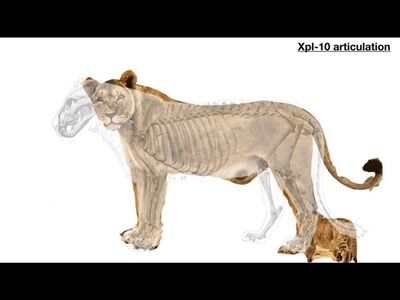 ​
Studying the body structure, anatomy and skeletal composition of Xpl-10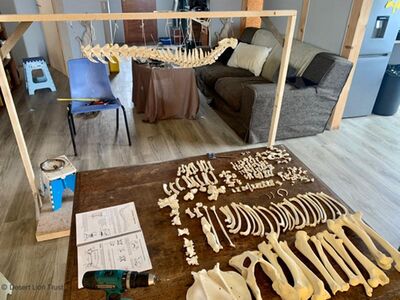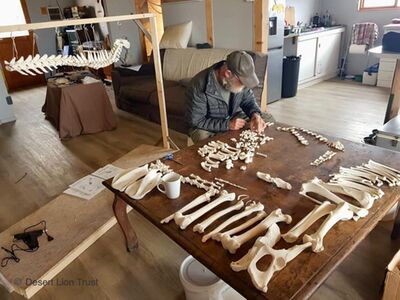 ​
Identifying and sorting the Carpal and Tarsal bones.