Obab lionesses update
Tuesday 13 September 2022
New research vehicle
The newly designed and modified Land Cruiser research vehicle have performed remarkably well in the field. Despite all the research equipment and additions to the vehicle, it remains relatively light and behaves well over the rough terrain. Several new additions and modifications were added to meet the observation and research requirements.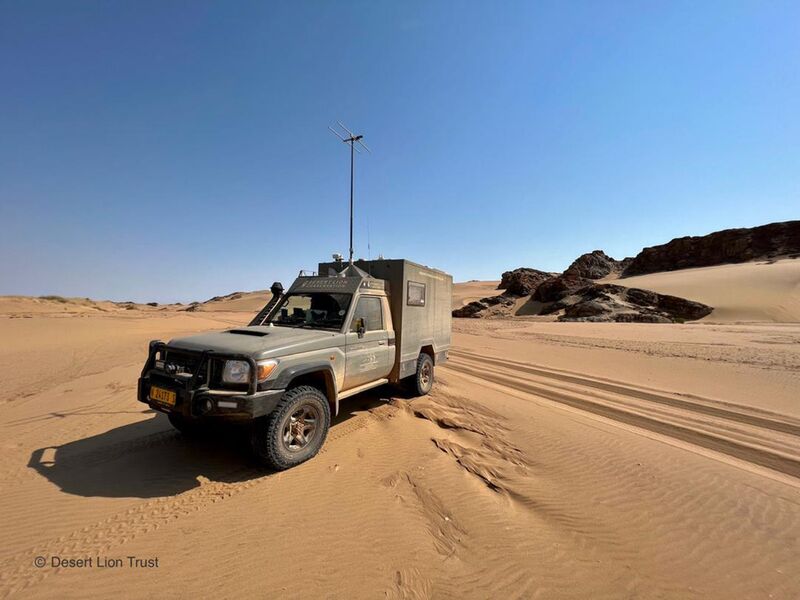 The light weight of the vehicle, combined with deflated tires, allows easy access to thick sand and the dunes.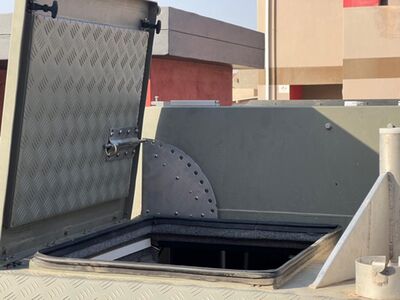 Modifications to the hatch above the driver's seat. 
The death of Obab lioness Xpl-105
The carcass of the lioness Xpl-105 that died (see update: 22 Aug 2022) are being monitored to determine the rate of decomposition and to record the scavengers utilising the carcass.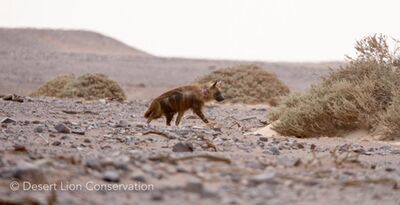 Brown hyaena of the Koigab Clan visited the carcass several times.
A brief compilation of scavengers visiting the lion carcass over a ten-day period. Video - 1
Obab lionesses move inland
After spending almost a week at the coast after the death of their sister (Xpl-105), the two Obab lionesses moved inland. They explored parts of the Uniab Delta and then moved along the Koigab river to the Springbokwasser area.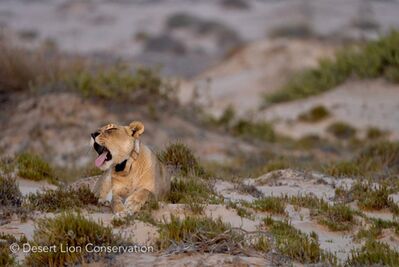 ​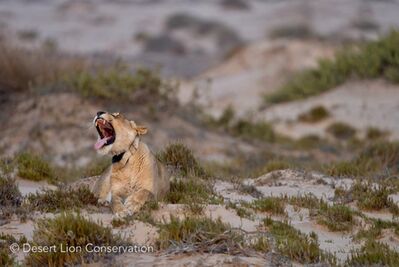 Lioness Xpl-97 "Jemima" yawning before setting for the night. 
 
Obab lionesses along the eastern edge of the Uniab Delta (Part I)  
Obab lionesses along the eastern edge of the Uniab Delta (Part II)
​